Fifa is set to lift the controversial ban on the poppy after holding talks with the football associations in the United Kingdom.
The ban lift comes a year after Fifa fined England, Scotland, Wales and Northern Ireland for using the poppy to commemorate Armistice Day. Fifa had deemed the poppy to be a political symbol.
The fines led Prime Minister Theresa May to call football's world governing body's stance "utterly outrageous".
"Our football players want to recognise and respect those who have given their lives for our safety and security," May said at the time. "I think it is absolutely right that they should be able to do so."
According to the BBC, Fifa reportedly sent out a draft proposal to its members with revised provisions that would allow the poppy if opposing teams and the competition organiser accept its use in advance.
The new proposal is expected to be passed in time for November's international matches, which will be played between 6 and 14 November. Remembrance weekend lands on 11 to 12 November this year.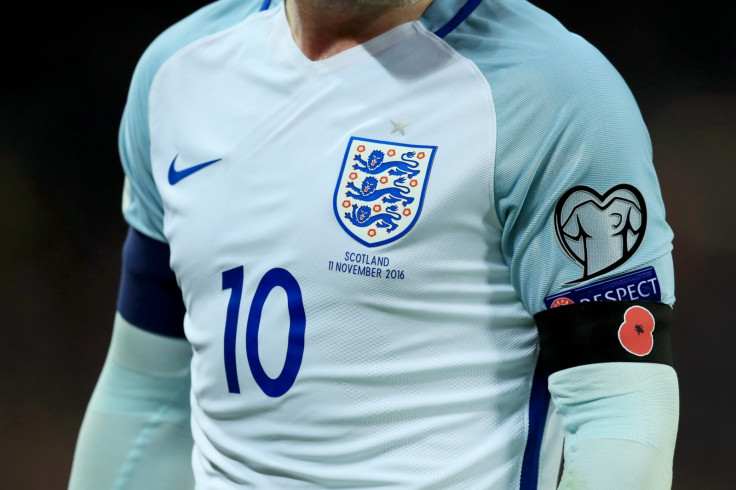 England is set to play Germany in a friendly at Wembley on the evening before Armistice Day. The German football association is understood to have no objections over England players wearing the poppy, The Guardian reported. England players are expected to either wear poppy armbands or have the poppy embroidered on their shirts.
Both England and Scotland wore the poppy on black armbands during their World Cup qualifier at Wembley in November 2016. The English and Scottish FAs appealed against fines totalling £51,000 for displaying the poppy when the sides faced each other.
The Guardian reported that those fines are yet to be paid and will be wiped if the proposed change to the rule is approved by Fifa and the International Football Association Board, the independent guardian of the game.
Meanwhile, Wales and Northern Ireland were fined for displaying the emblem at their stadiums, the BBC reported.
The FA declined to comment on the proposal until the decision to change the laws has been fully ratified.