Fifa has fined all four home nations for displaying poppies during World Cup qualifier matches around Armistice Day.
England will be forced to pay a £35,000 [€42,000, $43,000] penalty after its players defied Fifa rules by wearing black armbands emblazoned with the poppy during their 3-0 home win over Scotland on 11 November.
The fine also relates to "several cases of spectator misconduct", Fifa said in a statement on Monday (19 December).
Scotland, whose players also wore poppies, was fined 20,000 Swiss francs [£15,700].
Fifa regulations ban "political, religious or personal slogans, statements or images" on players kits during games.
Wales was fined £15,000 and Northern Ireland nearly £12,000 for similar actions during their respective games against Serbia and Azerbaijan. Wreaths were laid beside the pitches during the two matches in Cardiff and Belfast, with fans also holding up a poppy mosaic.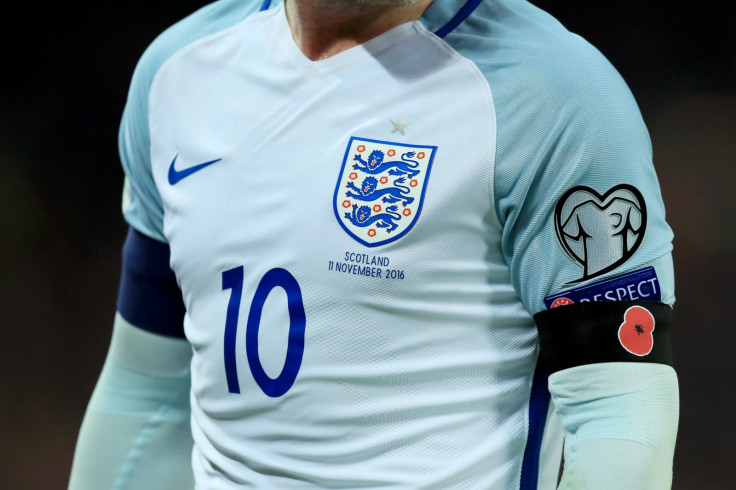 Fifa said it had also fined the Republican of Ireland nearly £4,000 for wearing shirts commemorating the Easter Rising during a friendly with Switzerland in March.
Fifa disciplinary committee chairman Claudio Sulser said while he "fully respected" the poppy commemorations, he said the rules "need to be applied to all member associations".
"The display, among others, of any political or religious symbol is strictly prohibited," he said. "In the stadium and on the pitch, there is only room for sport, nothing else."
Prime Minister Theresa May had branded Fifa's stance on the poppy "utterly outrageous", saying players should be allowed to wear poppies. "Before they tell us what to do, [they] jolly well ought to sort their own house out," she told MPs ahead of the game.
Labour also urged the football world governing body to scrap the ban.