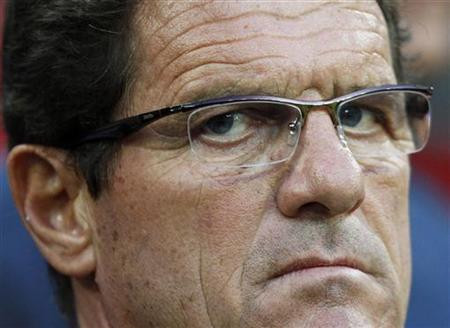 England is officially the fourth best team in world football after FIFA released their latest world rankings. The news has taken most England fans by surprise but will be a welcome news for under fire manager Fabio Capello and England continue to struggle in their bid to qualify for the 2012 European Championships.
England is ahead of Argentina and Brazil in the new rankings and they return to their highest ever position since the world rankings were introduced. In 1997 when England climbed to a high of fourth it was after a superb Euro 1996 campaign which saw them lose on penalties in the semi-finals to eventual winners Germany. However, these latest jump to fourth comes on the back of a disastrous World Cup as well as a stuttering 2012 European Championship qualifying campaign.
The system was revised in 2005 after criticism of the accuracy of the world rankings. Before the new system was adopted nations who were playing less competitive matches were able to jump to record highs in FIFA's world rankings. The news system is far more accurate and now takes into account matches over a four year span with allowances made for the importance of matches and strength of opponents. FIFA say the new ranking system combines' transparency and simplicity' with the 'realities of world football.'
Despite only reaching the round of 16 in the World Cup, England finds themselves fourth in the rankings. Even more surprising is the fact that England has only won one match in their last three, with the win coming over Wales who FIFA rank 114th alongside the Faroe Islands. The past year has been somewhat of a disaster for both England and their embattled manager Fabio Capello but the rankings should give the Italian comfort that England are going in the right direction.
England's last win was in March, three months ago and taking into account the disastrous World Cup campaign, England were expected to fall down the rankings rather than rise. The World Cup now counts for 50 per cent less in the new rankings structure which explains why Uruguay, who reached the semi-finals of the tournament have fallen dramatically and England, France and Italy have risen.
Argentina and Brazils should reclaim spots above England after the Copa America, which begins on July 2.
FIFA Rankings - Top 10
1. (1) Spain
2. (2) Netherlands
3. (4) Germany
4. (6) England
5. (3) Brazil
6. (9) Italy
7. (8) Portugal
8. (10) Croatia
9. (28) Mexico
10. (5) Argentina