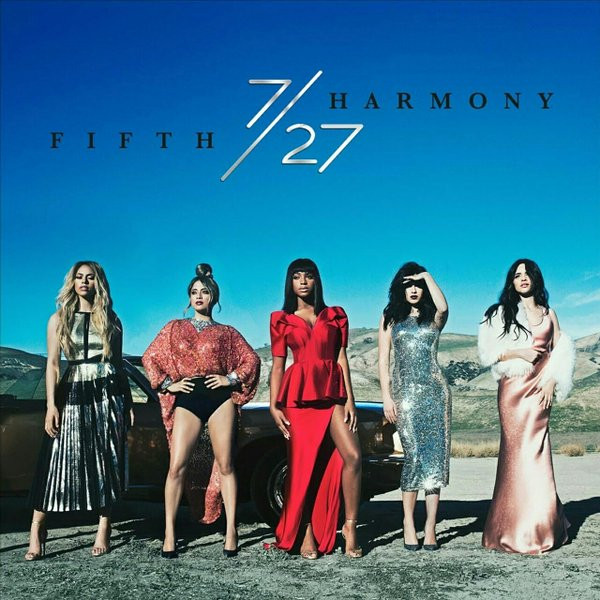 Fifth Harmony has already hit the ground running with their new album 7/27. The five-piece girl group released its second studio album on 27 May and fans could not be more thrilled with the new sound, prompting many to reveal how "proud" they are.
The album 7/27, which is a follow-up to Fifth Harmony's 2014 debut Reflection, boasts the hit single Work From Home and the next release All In My Head (Flex) featuring Ty Dolla Sign. Group member Lauren Jauregui appears to have received the most praise from fans, with many commending her vocals and solo moments. One tweeted: "@LaurenJauregui We're so proud of you, babe! You shined on this album and showed us how amazing you truly are. We love you!"
Another joined in: "@LaurenJauregui you're all over this album, I couldn't ask for anything more. I've been listening to it for 8 hours straight," and another said: "@LaurenJauregui you've been working so hard these past few days and i honestly couldn't be more proud. love the album so much."
Noting the growth of Fifth Harmony since its last album and 2013 EP Better Together, one fan said: "Just take a moment to compare 7/27 with their Better Together EP. They have become the group we all knew they could be," while another commented: "The girls seem to be really happy with the direction their music is going, you can tell they're really proud of this album."
Just a few hours after the release of 7/27, the album had soared to the top of the iTunes chart in 41 countries, including Ireland, Spain, Brazil, Israel, Portugal and United Arab Emirates. Fifth Harmony had initially set the album's release date for 20 May, which was the same date Ariana Grande released her third LP Dangerous Woman, but they pushed it back by one week.
Putting to bed any speculation of competition between them, Fifth Harmony member Camila Cabello praised Dangerous Woman, tweeting: "YES @ArianaGrande !!!!! my ears are so happy to listen to that voice. so proud of u Ari side to side is my fav," while Grande in turn showed her support for the girl group, replying: "Can't wait to have yours next week & thank you, my sweet."
Fifth Harmony, who also consists of Normani Kordei, Ally Brooke and Dinah Jane Hansen, has previously described its new album as its most "authentic" work to date. Singer Kordei told Capital FM: "I think that you can definitely hear the growth from the last album. When I say that, I mean the maturity. We've grown so much within this last year and we've learnt so much about ourselves as well and what we want the sound to be like, and we've even been introduced to new types of music, so we really like to incorporate that into this body of work that we created.
"We also have great relationships with the songwriters and the producers and I think the first time around we kind of proved ourselves, so I think they trust us to steer the wheel a little bit more than the first time. So it's really awesome and it's a bit more personal and authentic to us right now."
Listen to Fifth Harmony's Work From Home: