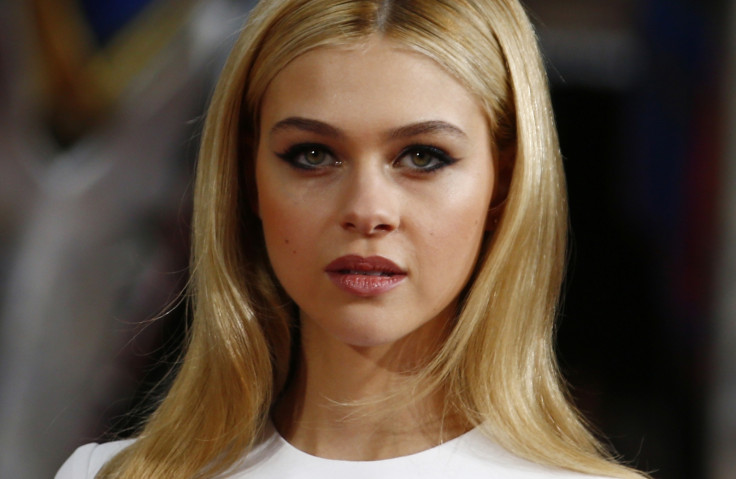 Justin Bieber and actress Nicola Peltz have sparked romance rumours after they were spotted enjoying a dinner date at Mastro's Steakhouse in Beverly Hills on 25 May. The All That Matters singer and Selena Gomez used to often dine at the same restaurant when they dated each other from 2010 until 2014 before parting ways.
The 22-year-old singer and the Transformer actress arrived at the restaurant together and they looked little startled by the shutterbugs. Bieber kept it casual with ripped jeans and a hoodie, while Peltz rocked in a black jeans and a matching low-cut top.
"Justin walked out of the car and opened the door for her like a gentleman and they got out and walked in," a source told E!Online. "There were two security guards with them. Justin's face looked like he had been in the sun."
"They are not a couple, they just went on a date. Justin thinks she is really pretty, though," another source said, adding: "Justin is single at this moment."
Just a day before the dinner date with Peltz, the singer enjoyed some quality time with his friend and musician Martin Garrix and videographer Rory Kramer in a luxurious spa and hotel.
The singer wrote on Instagram: "These are the nights I live for," which was followed with: "Had one of the best nights of my life last night."
Garrix wrote: "'Let's just get out of here.' so we jumped in @rorykramer his car, bought a bunch of camping stuff and went camping @justinbieber // these are the nights I live for."
Meanwhile, Bieber has rented a 13,000sqft mansion reportedly for a staggering $80,000 (£54,570) on the shores of Toluca Lake. The property has a main house, a guest house, a gym, a screening room, one pool and a kitchen. The singer's friend Kramer posted a video of himself jumping off from the roof into its pool on his Instagram page.