Fifty Shades Darker is scheduled to premiere in 2017 but cast speculations about the movie keep entertaining fans.
Rumours are abuzz that Henry Cavill will play the role of Jack Hyde, Anastasia Steele's stalker boss in the movie, The Stir reported.
The British actor who is playing Superman in Marvel's Batman vs Superman: Dawn Of Justice, will definitely give tough competition to Jaime Dornan's Christian Grey.
Universal Studios has already said that the movie will be less about BDSM sex and more of a romantic thriller. Movie News Guide suspects that there might be a love triangle involving Anastasia, Christian and Jack.
The sequel will pick up right from the end of the first movie Fifty Shades Of Grey. In the previous movie, Ana leaves her billionaire boyfriend for good after he canes her in the Red Room of Pain.
The upcoming movie will show how Dornan's character will again try to win her back. Dakota Johnson's character, on the other hand, will juggle between her new job, her attraction towards her obsessive lover and her stalker boss who demands sex from her.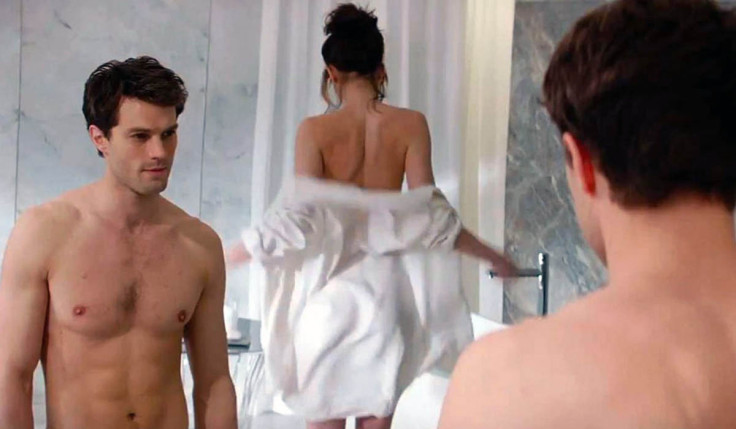 In the novel written by EL James, Christian takes the perfect revenge on Ana's sexually inclined boss by buying his company and shattering his career forever.
The filming for the movie is yet to begin as Universal Studios is currently searching for a suitable director to helm the franchise after Sam Taylor-Johnson's exit.
Rumours suggest that author EL James wants to direct the movie after her writer-husband Niall Leonard was chosen to write a crisp script for the upcoming movie.
Melty reports that filming for the movie will begin in the New Year.
Fifty Shades Darker is set to premiere on 10 February 2017. The third and final sequel Fifty Shades Freed will premiere around Valentine's Day on 9 February 2018.