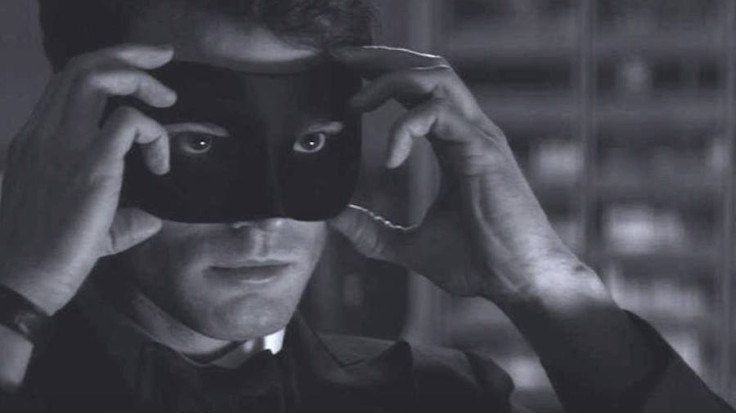 Fifty Shades Darker's production started on a bumpy note after Sam Taylor-Johnson left the franchise. The massive success of Fifty Shades Of Grey has pushed Universal Studios to live up to fans' expectation and attract more fan-following by shedding its erotic image and introducing a thriller story arc in the next two sequels of the BDSM-themed trilogy.
The filming for the second movie is currently going on and on-set image leaks keep fans updated about Christian Grey and Anastasia Steele played by Jamie Dornan and Dakota Johnson respectively.
A new set of images has revealed the famous Charlie Tango crash scene that will bring both Christian and Ana a bit closer to each other. In chapter 19 of the second book in the erotic series by EL James, the owner of the Grey Empire goes missing, which makes Ana nervous. You can check the images by clicking here.
But soon the billionaire entrepreneur returns to his family and later they learn that the entire accident was meticulously planned to end his life. In the book, it was Ana's stalker boss Jack Hyde who plans the accident to end her BDSM-filled love life.
The scene has a lot of significance in the uncanny love story between Grey and his naive college student girlfriend as the latter realises that she cannot live without Christian and the incident will push the lovebirds a little further towards wedding vows.
Recently, a set of images leaked from the movie showed Ana and Christian wearing their wedding rings. Director James Foley is currently shooting both the sequels Fifty Shades Darker and Fifty Shades Freed back-to-back and fans are speculating the wedding ring scene may be from the third film in the erotic sequel.
The scripts of both the movies have been written by Niall Leonard. Universal Pictures is planning to premiere Fifty Shades Darker on 10 February 2017 and Fifty Shades Freed on 9 February 2018.