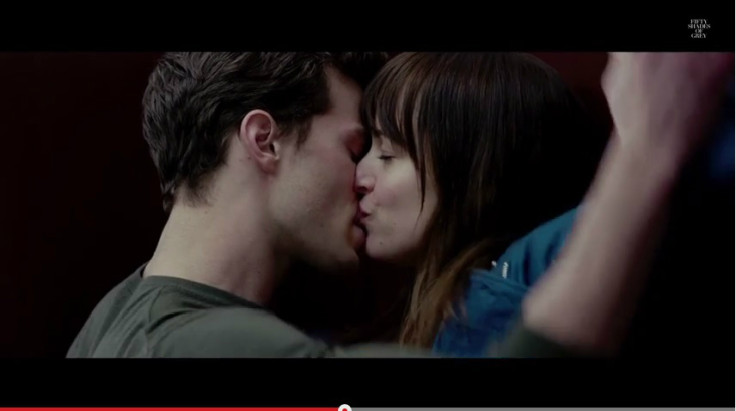 Mr Grey Will See You NOW! The second trailer of the movie Fifty Shades of Grey is out and the sexy chemistry between Jamie Dornan and Dakota Johnson has set fans' hearts on fire.
The latest trailer of the highly anticipated movie offers a perfect glimpse into the life of the sexy billionaire, Christian Grey and the naive college student, Anastasia Steele. It covers Ana and Christian's first meeting at the Grey Empire, their meeting at the Claytons, the Charlie Tango date and, of course the 'red room of pain.'
Fans also get to see the other characters in the movie including Ana's roommate Kavanagh. However, nothing penetrates the minds of fans as much as the steamy bedroom scenes between the fan favourite characters.
The trailer portrays almost every iconic scene from the bestseller erotica novel by E L James.
The intense chemistry between Dornan and Johnson in the movie debunks rumours that the lead cast lacked sexual chemistry for the much hyped movie.
Jamie's looks are intensely perfect as the highly successful young billionaire entrepreneur and Dakota looks fresh. Her heart plummeting expression after seeing Mr Grey at the Clayton's is priceless.
Fifty Shades of Grey aims to offer a sexy glimpse into the sadomasochistic world of the dashing and successful entrepreneur Grey, who is smitten by the naive college student, Anastasia and how their love grows slowly with each of their sexual encounters.
The BDSM-based movie will premiere on 13 February next year.
Here are some Twitter reactions from fans after seeing the new trailer of Fifty Shades.