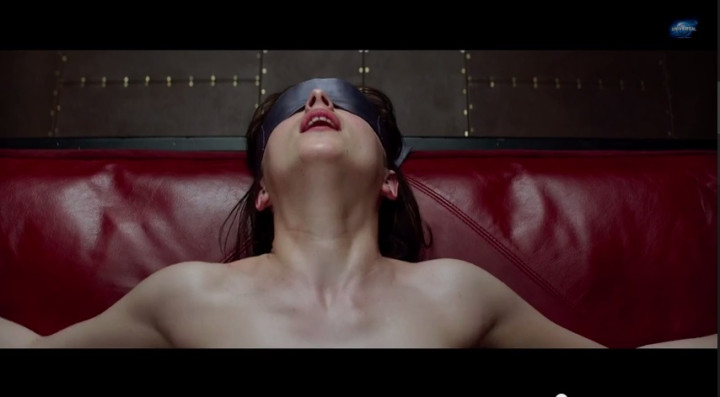 Dakota Johnson's raunchy role in the BDSM themed movie Fifty Shades of Grey is reportedly causing a family feud as the young actor's parents have expressed their unhappiness about their daughter's explicit scenes in the movie.
After Johnson's father her grandmother, veteran actress Tippi Hedren, has come forth against her granddaughter's decision to star in the Sam Taylor-Johnson directed movie, The Express reported.
The recent developments reportedly upset the actress's mother Melanie, who remains a great support for the starlet.
"Melanie is bitterly upset that she is the only one standing alongside her daughter," a source close to the family told the website.
"She's told both Don and Tippi that Dakota really can't look at roles and wonder what her dad and grandma are going to think. She believes Dakota was right to seize her opportunity in what will almost certainly become a major international blockbuster," the source added.
"It's breaking Melanie's heart that the whole family isn't behind her," the same source told the website.
"[Melanie] feels she's in no position to dictate to Dakota what kind of roles she should play and she doesn't think Don and Tippi should either," the source continued. "In fact, she's told them both that they could ruin their relationships with her."
The 24-year-old actor's father Don Johnson, known for the hit 1980 TV series Miami Vice, has already expressed his displeasure publicly for the overly exposing nude scenes of her daughter's debut film and said "it's just not the kind of movie I would see".
The movie is based on the best selling erotic novel by E L James and stars Jamie Dornan as the BDSM obsessed billionaire entrepreneur Christian Grey while Dakota plays the character of the naive student Anastasia Steele.
Fifty Shades of Grey will premiere on 13 February 2015.