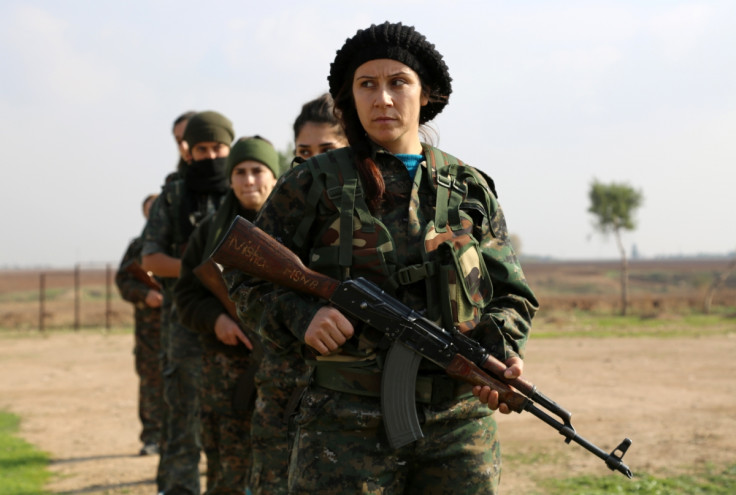 An all-female Christian militia have been established in the battle against the Islamic State (ISIS) in Syria. The women, from the Hasakeh region in eastern Syria, have created a new brigade entitled 'The Female Protection Forces of the Land Between the Two Rivers', and already have 50 members ready to fight the extremist jihadists.
The "Land Between the Two Rivers" is the area between the Tigris and Euphrates rivers, where many Christians live. Syriacs belong to an ancient sect of Christianity and even pray in Aramaic.
Syrians constitute around 15 per cent of Syria's 1.2 million Christians, and can follow either the orthodox or catholic branches. The militia, who train in the town of Al-Qahtaniyeh, first had a taste of combat with IS when a coalition of Kurdish, Arab and Christian fighters, named the Syrian Democratic Forces, recently recaptured Al-Hol.
They are not the only all-female force to battle against Daesh (IS) after the YPJ, who are the all-female counterpart to the Kurdish People's Protection Units or YPG took up arms as Daesh rampaged through their ancient homelands in Syria and Iraq. YPJ women have said in the past that are feared by the IS extremists because they "believe that if someone from Daesh is killed by a girl, a Kurdish girl, they won't go to heaven."
One woman told the AFP that it was her husband who encouraged her to leave her two young children to join the unit. Babylonia, 36, said: "I'm a practising Christian and thinking about my children makes me stronger and more determined in my fight against Daesh."
A teenager, who gave up her studies to join the militia said she has plans to become a sniper. Lucia, 18, said: "I took part in a battle for the first time in the Al-Hol area, but my team wasn't attacked by IS. "I fight with a Kalashnikov, but I'm not ready to become an elite sniper yet."