Isis kidnapped at least 250 Assyrian Christians in north-east Syria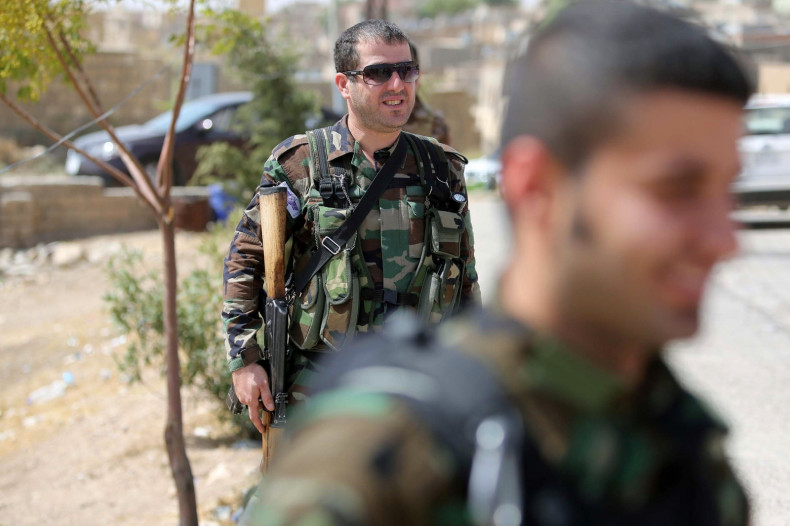 The number of Assyrian Christians kidnapped by Islamic State (Isis) militants in the Tal Tamer area, in the north-eastern Syrian province of al-Hasakah, has increased to more than 250, according to local observers.
During a three-day offensive, IS took 10 villages inhabited by the ancient Christian minority and abducted dozens of people, including women and children, and took them to an Isis-held city named al-Shadadi.
At least 1,000 Assyrian families escaped the IS attack and fled to Qamishli and Hasakah, cities mainly held by the Kurds. "There are 280-285 people missing, we don't know how many of them were killed or taken hostages," Osama Aryo Edward, president of the Sweden-based Assyrian rights group, told IBTimes UK.
The London-based Syrian Observatory for Human Rights (SOHR) said 220 Assyrian civilians were kidnapped by IS and taken to Abd al-Aziz mountains.
"Isis now controls ten Christian villages," Observatory head Rami Abdulrahman told Reuters. "They have taken the people they kidnapped away from the villages and into their territory."
The monitoring group reported that negotiations with Kurdish YPG peshmerga fighters are taking place for a possible prisoner swap.
Edward said YPG and the Syriac National Council of Syria, a local Christian militia opposed to IS, are coordinating forces for a possible offensive on IS positions
The jihadist group has not claimed responsibility for the attack. "The battle to seize the towns took them more than expected. They are still recovering after the fight," Edward alleged.
Earlier reports said IS was due to release a video threatening to kill them if the US-led coalition airstrikes do not stop.