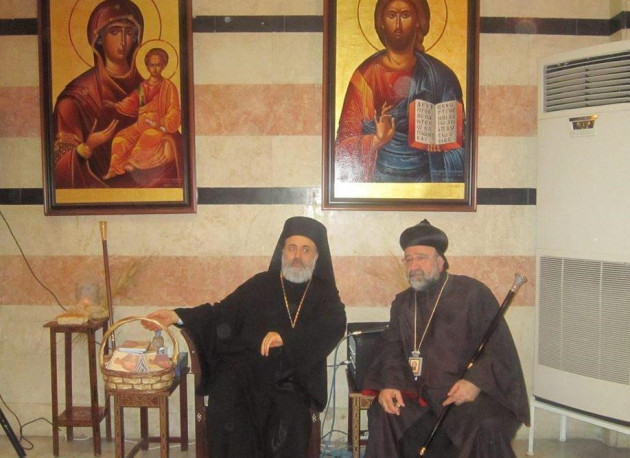 Two Christian bishops kidnapped by gunmen in northern Syria have been freed, a church official has said.
Bishop Boulos Yazigi, of the Greek Orthodox Church, and John Ibrahim, of the Assyrian Orthodox Church, were abducted while travelling from Turkey to Aleppo on a humanitarian mission. They were held for less than a day.
"The two are on their way to the patriarchy in Aleppo," Greek Orthodox Bishop Tony Yazigi told Reuters after their release.
Yazigi and Ibrahim were set free less than 24 hours after gunmen allegedly shot their driver dead in the village of Kfar Dael and snatched the pair.
Syria's state news agency Sana said that the bishops had been kidnapped by a "terrorist group". That is usually government code for rebels but opponents of President Bashar al-Assad said that the regime was behind the kidnapping.
Pope Francis called for their release and described the abduction as "a dramatic confirmation of the tragic situation in which the Syrian population and its Christian community is living".
Yazigi and Ibrahim were the most senior Christian clerics caught up directly in the bloody civil war that has left 70,000 dead, according to the UN.
About 10 percent of Syria's pre-war population was said to be Christian.
In a recent interview with the BBC, Ibrahim, claimed that one third of the Christian population had fled the country since hostilities began, despite not being directly targeted.
"There is no persecution of Christians and there is no single plan to kill Christians. Everyone respects Christians. Bullets are random and not targeting Christians because they are Christians," he said.