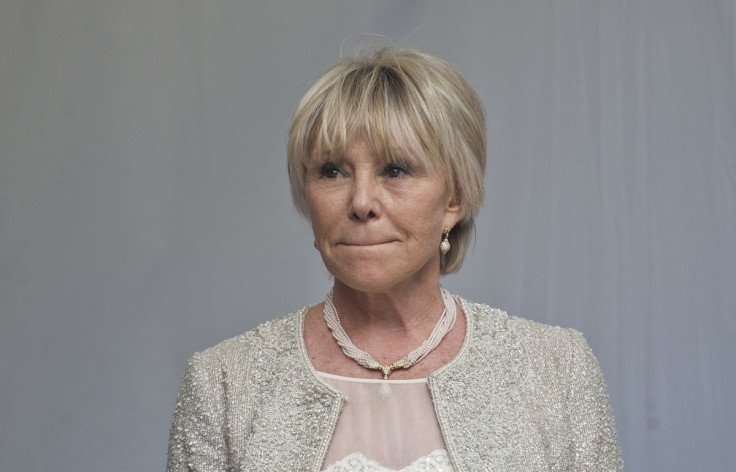 The widow of film director Michael Winner was beaten with an iron bar when burglars broke into her home in London. Geraldine Winner, 73, was assaulted by a man and a woman who forced their way into her Knightsbridge home.
The Metropolitan Police were called to Winner's flat in the early hours of Saturday, 10 October. They said that the burglars broke into the house at approximately 10pm on Friday, and that they left with Winner's possessions between 1am-2am.
A spokesperson for the Met said: "Two suspects – a male and a female – forced their way into the home of a woman in her 70s and assaulted her with an iron bar before stealing a number of items. Inquiries continue. There have been no arrests."
The Guardian reported that Winner returned to her home in Knightsbridge on Sunday, 11 October with her left arm in a sling and a bandage around her hand.
Her husband made more than 40 films during his 41 career as a director – most famously, the first the first three installments of the violent blockbuster vigilante series Death Wish. After retiring from the film industry in 1998, he became a restaurant critic and a columnist for the Sunday Times. He died at his home in Kensington in January 2013.
Speaking of his death at the time, his wife said: "Michael was a wonderful man, brilliant, funny and generous. A light has gone out in my life." She is said to have nursed her husband who was suffering from liver disease while he was alive.
Geraldine and Michael Winner married in 2011, after a 55 year-long relationship. They first met with Michael Winner was 21 and Geraldine was a 16-year-old dancer. Geraldine Winner encountered financial problems after her husband's death, after banks froze all of his bank accounts.