Film 'Leak' Hints at Microsoft Xbox 720 Development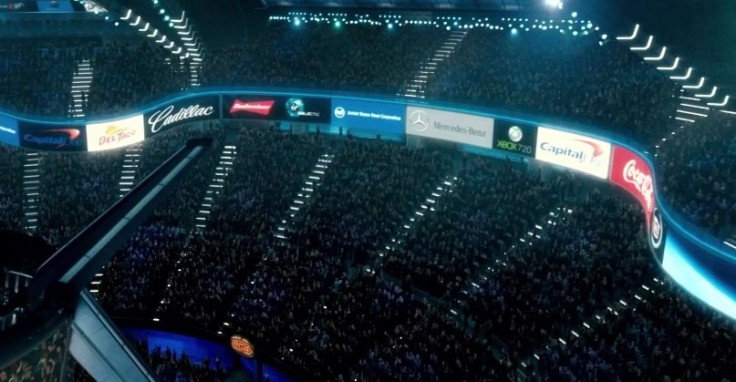 Hugh Jackman's latest film, Real Steel, includes an easter-egg scene containing a teaser advertisement for Microsoft's rumoured, next-generation Xbox 720 games console.
The easter-egg has since spurred fresh speculation that Microsoft may be in the midst of developing a new console. Despite the optimistic tone taken by numerous fans, analysts have been quick to quash the image's importance, pointing out that the movie is set in the near future.
The advert showcasing the Xbox 720 ad shows it to be seated on the far right-hand side of GameSpot's screen grab. It's one of many tweaked adverts of existing brands showcased in the fictional future robot boxing venue.
Since the rumour broke Microsoft representatives have declined to comment on the authenticity of the easter-egg image. "[The company] does not comment on rumors or speculation." commented a Microsoft spokesperson to GameSpot.
The rumour is the latest to emerge regarding Microsoft's next generation console. The rumours began during 2011's E3 when the unveiling of Nintendo's Wii U sparked speculation about Microsoft and Sony's potential responses.
Microsoft is yet to release any concrete information on its next entry into the Xbox franchise. The company's current Xbox 360 is only six years into its promised 10 year life-cycle.
© Copyright IBTimes 2023. All rights reserved.