Final bow for wild animals in UK circuses as government announces ban by 2020
Department for Environment, Food and Rural Affairs said it will not renew welfare licences for wild beasts in circuses.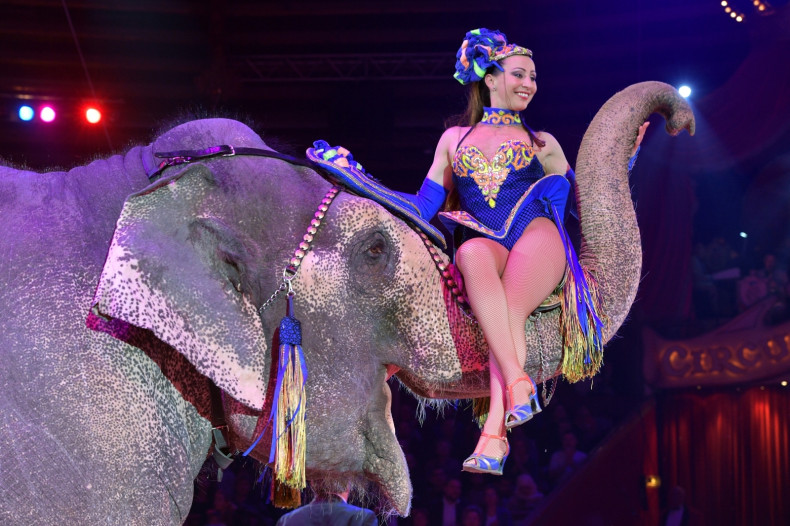 Wild animals will be banned from performing in circuses across Britain by 2020, the government has said.
It said the move to get rid of all wild animals from travelling circuses was driven by "ethical grounds", and chimed with repeated surveys which said that the public preferred to see shows without these acts, said the Department for Environment, Food and Rural Affairs (Defra).
Currently, there are just two circuses in the UK which use animal acts. Circus Mondao and Peter Jolly's Circus have 19 animals between them: six reindeer, four zebra, three camels, three racoons, a fox, a macaw and a zebu (humped South Asian cattle).
Regulations have been in place for the last five years to check the welfare of these animals, with the current set of licences expiring on 19 January 2020.
"The government does not intend to renew the regulations as it intends to ensure that a legislative ban is introduced by then. The regulations will then be allowed to expire," said a Defra review published late on Monday (26 February).
But Thomas Chipperfield, who plans to apply for a licence to tour this summer with two lions and a tiger, said the ban was not justified because Defra's review had concluded that the current scheme was working well.
However, David Bowles, of the RSPCA, said the deadline for the ban was "very welcome and comes as a huge relief".
He added: "It's been a long-time coming. This announcement gives circuses a clear two-year warning that no more licences will be issued and after that there will be a ban on wild animals in circuses.
"The complex needs of wild animals can never be adequately met in a circus environment and regular transport, cramped and bare temporary housing, forced training and performance are all unavoidable realities for the animals."
The move by Defra means that the rest of Britain will fall into step with Scotland, which passed a ban last year. More than 40 other countries, including most of Europe, Latin America and several Asian nations have also banned wild animals performing under the big top in recent years.