The North Korean cheerleaders, who have attracted worldwide attention with their performances at the Winter Olympics, are sex slaves for the regime, defectors say.
The claim comes as the secretive state says it is willing to talk to the US, according to multiple reports.
Defectors from North Korea claim the women, who were seen giving passionate displays during the Games in Pyeongchang, are forced into sexual acts with some of Kim Jong Un's top military personal.
The 230-plus female cheering squad was seen as an attempt to give North Korea some positive PR at the Winter Olympics and during a long-running nuclear showdown with the US.
However, it has also been reported that the women are subjected to harsh treatment while in South Korea, including having all their movement tracked and never allowed to be alone.
Lee So-yeon, 42, who fled in 2008, said the female troupe presented by North Korea is not what is seems.
She told Bloomberg: "North Korea's art troupe came here and performed with dances and songs, and it might seem like a fancy show on the outside.
"However, they also have to go to parties and provide sexual services. That sort of pain also follows. They go to the central Politburo party's events, and have to sleep with the people there, even if they don't want it.
"Those sorts of human rights infringements take place, where women have to follow what they are told to do with their bodies."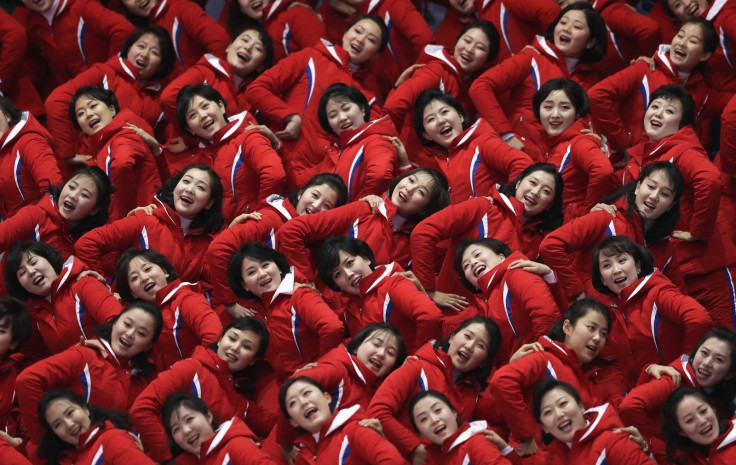 Kim Hyung-soo, 54, who defected to South Korea in 2009, added that North Korea athletes are in essentially the leader's "sports slaves.".
He said: "Even the coaches are slaves to Kim Jong-un, and to the North Korean regime. Because in North Korea, Kim Jong Un and the regime is the entire world.
"The athletes and the cheerleaders, too. They are all Kim Jong-un and North Korea's slaves. The cheerleaders, too. They select people who are unlikely to defect, and people with loyal backgrounds. This factor is crucial from a very early stage."
Elsewhere, it has been reported that North Korea is willing to hold talks with the US.
Senior officials from Pyongyang visiting South Korea for the Winter Olympics closing ceremony met with South Korean President Moon Jae-in at an undisclosed location in the Olympic city. According to Reuters, an agreement was made that any developments in relations between the two Koreas and between North Korea and the United States should go hand in hand.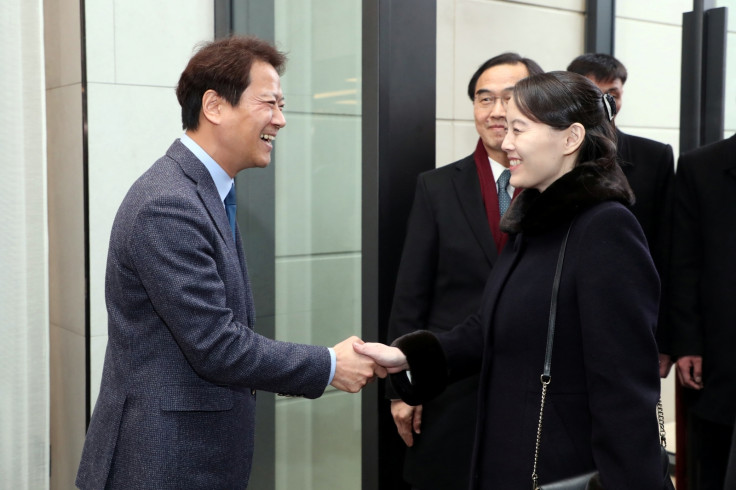 The announcement was made after US President Donald Trump announced what he called the "largest ever" set of sanctions against North Korea.
Treasury Secretary Steven Mnuchin said in a statement "The Treasury is aggressively targeting all illicit avenues used by North Korea to evade sanctions, including taking decisive action to block the vessels, shipping companies and entities across the globe that work on North Korea's behalf.
"This will significantly hinder the Kim regime's capacity to conduct evasive maritime activities that facilitate illicit coal and fuel transports, and erode its abilities to ship goods through international waters.
"The president has made it clear to companies worldwide that if they choose to help fund North Korea's nuclear ambitions, they will not do business with the United States."