Thousands of people gave a final thumbs up for Britain's favourite son, Stephen Sutton.
The 19-year-old lost his battle with cancer on May 14, but his courageous spirit and irrepressible zest for life won him millions of admirers around the world.
10,000 people attended a two-day memorial to honour the teenager, who in the face of terminal cancer offered hope to other young cancer sufferers by raising over £4 million for the Teenage Cancer Trust.
During the public service, the Dean of Lichield said he was "glad and proud to be part of the same human race which had as one of its examples Stephen Sutton."
He said Stephen had "energised people" both young and old, among them cancer survivors and sufferers, with his enduring lesson "to live not as a victim but as a free young person," describing him as "everybody's favourite son."
And in the spirit with which he embraced life, Stephen's funeral was a celebration, putting the "fun" put into his funeral, just as he had asked.
His coffin and the cathedral were adorned with yellow flowers signifying happiness and sunshine, and in recognition of his love of music his coffin left the cathedral to the sound of the drummers from Pandemonium, who performed at the opening ceremony of the Olympics, and the music played on.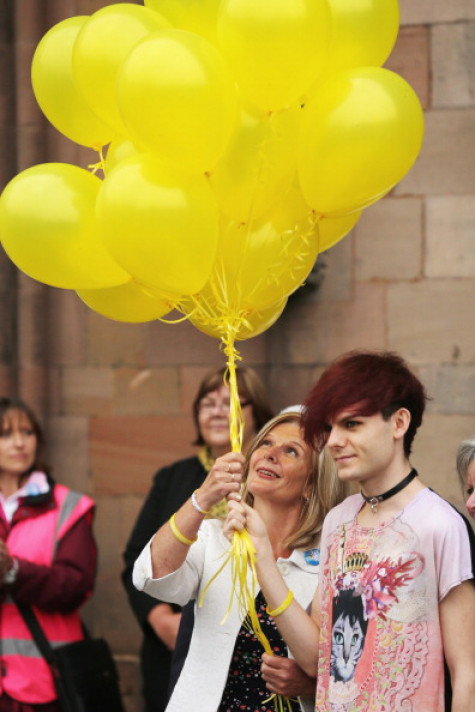 Stephen's mother Jane Sutton and brother Chris Sutton symbolically released 19 yellow balloons to mark each year of his life.
Among those in the crowd was comedian Jason Manford, who helped the teenager spread his message online using the hashtag #ThumbsUpForStephen.
He told Sky News: "For everybody that's been touched by Stephen I think, even in your darkest moments and the times when you think you can't go on, just remember some of the words Stephen said and hopefully that'll pick you up."
Siobhan Dunn, chief executive of the Teenage Cancer Trust, said the Stephen's legacy will continue for many years to come and his positivity "lives on in what we do."
"What really matters is what you do with the time you have. The difference Stephen has made has been immeasurable. Young people should not be defined by their cancer."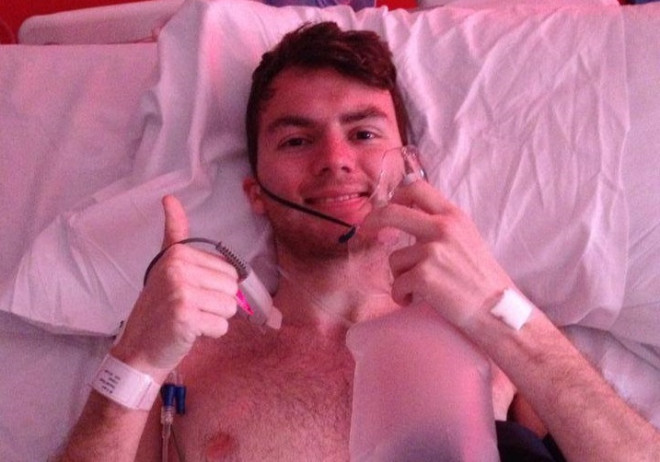 The charity will spend the donations supporting and developing the trust's 22 UK units, services, outreach nursing units, and youth support workers adopting Stephen's ethos that "while he may have cancer, cancer did not have him."
Stephen's Suttons legacy goes on as the donations to his justgiving page continue to grow.