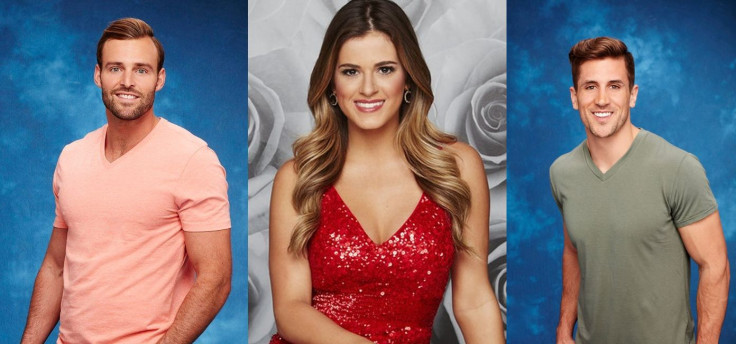 On Monday, 1 Aug, Jojo Fletcher finally chose her life partner from season 12 of the ABC dating reality show The Bachelorette. After weeks of dates, rose ceremonies, heartbreaks and drama, 25-year-old Jojo was wooed by one of her final suitors, who went down on his knees to propose her. And, what's next? The man is now is raving about the grand wedding plans.
So, who do you think was able to win Jojo's heart during the finale of season 12 of the ABC show?
This article contains spoilers about the winner of the show: do not proceed if you wish to watch the season 12 episode 11 and 12 of The Bachelorette on the official site of ABC.
After last week's episode, Jojo was left with her final two choices – Jordan Rodgers and Robby Hayes. Both of them have been frontrunners for the real estate developer's heart during the show.
So, when the time came for Jojo to give her final rose, she chose the more reserved Jordan over Robby, who had already poured his heart out to the Fletcher family – even asking their permission to propose his lady love.
Fans following the last two episodes of The Bachelorette closely must have noted a certain hesitation both from Jojo's family as well as from Jordan's side. However, all these issues seemed to fade away as the estranged brother of NFL player Aaron Rodgers wrote a heartfelt note for his fiancée-to-be, wooing her to accept his beach-side proposal.
If the bent-knee proposal was not enough, the happy couple treated their fans and viewers with one more pleasant piece of news during the After The Final Rose special broadcast. Jojo and Jordan are now moving in together! "I'm excited we have a house in Dallas," Rodgers said, adding that he would be jetting with his new fiancée "right away!"
Jordan and Jojo also revealed that they were ready for the next step – wedding! "Yeah we've talked about it. Next year," he admitted, adding that they are "throwing around some dates". Meanwhile, the just-engaged Jojo couldn't stop gushing about their future planning.
"I was texting with his mom. I was like I don't even know where to begin with this whole planning! She was like you gotta pick a date, you gotta find a venue! She's been throwing ideas," Jojo quipped.