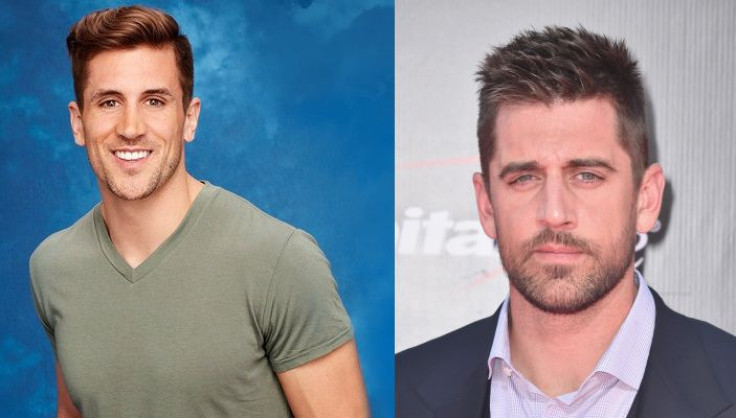 Bachelorette, the ABC show, is into the final week of season 12, and will air its season finale on 1 August. But, before 25-year-old JoJo Fletcher chooses her life partner from the dating reality show, the frontrunner Jordan Rodgers has come under the scanner for multiple reasons.
During the hometown dates that were aired last week, JoJo met with the family of 27-year-old Jordan and realised a certain rift between him and older brother Aaron. "I have no idea nor could I even imagine why Aaron wouldn't want to be part of their lives," she had said.
Now that the rumour mills are abuzz with speculations, the NFL quarterback opened up about the show and his "family matters" during an interview with WISN.
"I haven't seen the show, to be honest with you, so it hasn't really affected me a whole lot," Aaron said without giving any reasons.
"As far as those kinds of things go, I've always found that it's a little inappropriate to talk publicly about some family matters, so I'm just — I'm not going to speak on those things, but I wish him well in the competition," he added.
This revelation from the Green Bay Packers star comes after his brother Jordan spoke about their strained relationship. "Me and Aaron don't really have that much of a relationship," Jordan reportedly said on the show. "It's just kind of the way he's chosen to do life, and I chose to stay close with my family and my parents and my brother."
When the crew of Bachelorette had earlier made a stop at Rodgers' household, the bachelorette of this season also had a chat with eldest brother Luke. As he gave JoJo their family details, Luke too reflected on the strain in their relationship.
"It pains both of us not to have that relationship. We miss our brother. We just are trusting that God brings things full circle. And just wish that everything would just get back to us being a family," Luke said. Jordan too piped in saying, "I miss my brother a lot... Especially in moments like this because my family means so much."