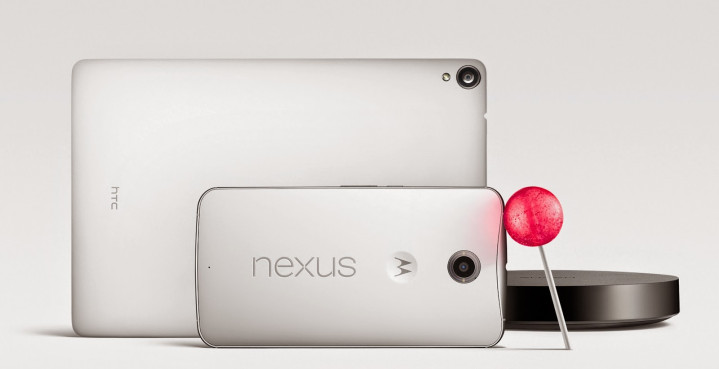 The most expected technical product of the year, Google's Nexus 6 was launched 'officially' on 15 October, along with the internet giant's Nexus 9 tablet. Being the latest Nexus iteration, the smartphone naturally attracts a lot of prospective buyers, who are constantly on the lookout for pre-order news and deals on the Nexus smartphone.
If you want Google's Nexus 6 smartphone, you have plenty to cheer about as the device's official pre-order date in the United States has just surfaced.
According to a listing on the official Google Play Store, Nexus 6 will be available for pre-orders via the store, starting as early as 29 October.
This means that you get to book/reserve your favourite Nexus 6 smartphone, much before others do.
If you are looking at buying the Nexus 6 (manufactured by Motorola) only through brick-and-mortar retail stores in US, then anticipate comparatively reduced stocks, as the smartphone is a Nexus iteration, and not an otherwise conventional device.
Price-wise, if you are buying Nexus 6 through Google Play, then the device starts from $649 (£402) for the 32 GB internal storage variant. If you prefer more storage area, then keep $699 (£452) handy.
Nexus 6 will also be offered by carriers
Check out T-Mobile's online and physical stores, as the wireless carrier has already made it clear that it will offer the Android-L-running Nexus 6, with customised plans.
Starting from 12 November, Motorola's Nexus 6 can be purchased through T-Mobile, by subscribing to the carrier's customised 'Equipment Instalment Plan'.
Subscribers of 'Equipment Instalment Plan' pay nothing as a down payment, and buy Nexus 6 on monthly instalments costing $27.08 (£16.75)/month for 24 months.
The above plan amounts to paying approximately $650 (£406), which is the cost of an unlocked Nexus 6 in the US.
Apart from T-Mobile, other major wireless carriers viz AT&T, Sprint, US Cellular and Verizon are also expected to offer Google's latest flagship smartphone with customised plans.
Google Play and Motorola authorised stores are also expected to stock in the Nexus 6 'high-end' smartphone.
Nexus 6 is expected to be released in retail stores, starting 12 November.
Key hardware aspects of Google/Motorola Nexus 6
5.96in (15cm) capacitive AMOLED display, enclosed within Gorilla Glass 3
Android 5.0 'Lollipop' operating system; straight out of the box
2.7GHz quad-core Qualcomm Snapdragon 805 processor
3GB RAM
13MP rear camera with dual-LED flash
2MP front snapper
32/64GB fixed internal storage
4G LTE, Bluetooth 4.0, NFC, Wi-Fi and microUSB connectivity
3220 mAh non-removable Lithium-Polymer battery that is claimed to offer talktime of up to 24 hours, along with a claimed standby time of 330 hours.
The 5.96in screen offered by Nexus 6 could get some people thinking about the 'awkward' nature of the smartphone that has to be held across the ear while making or receiving calls.