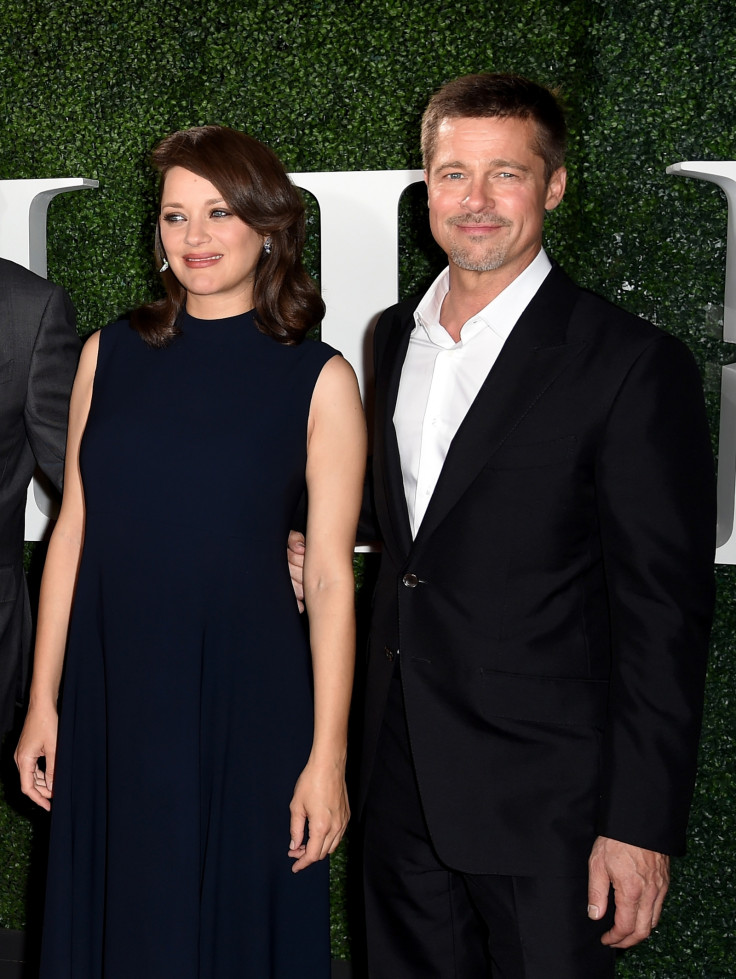 Brad Pitt and Marion Cotillard's romance rumours have hit the internet ever since Angelina Jolie filed for divorce from the Fight Club actor in September. Cotillard, who is co-starring in Allied movie alongside Pitt has revealed how she deals with those bogus affair reports.
The actress doesn't allow such gossip rumours to get under her skin. "I never take anything personally when it doesn't concern me. So I didn't take it personally because I had nothing to do with those rumors or situation," she said while appearing on Today.
The French actress also admitted that working with Pitt was wonderful. "I don't give energy to this. It was a wonderful, wonderful experience working with such a visionary director and an amazing actor. So that's all that matters."
Cotillard who's currently pregnant with her second child with her longtime lover Guillaume Canet, also spoke about filming awkward scenes wih Pitt. "It's always [an] awkward situation, but it's also a very fun situation because it's awkward," she said. Praising Pitt for his French accent, Marion said, "He did an amazing job, and his commitment to speak French and to be fair with the language [was admirable]."
Previously, Cotillard called Pitt a "good man." The 41-year-old actress told Entertainment Tonight, "He such a good man. Of course, he's an amazing actor. He's such a good person that it's really not difficult to get along with him."
Cotillard talked about her on-screen chemistry with the 52-year-old Hollywood actor in the movie. "Sometimes, you never know. Sometimes, you have nothing in common, no chemistry, and it still works on screen. You have many different situations, but we had this chance to have this period of time to get along together, so it helps," she told the publication.
Academy Award-winning actress stars as a French resistance fighter opposite Canadian intelligence officer played by Pitt in their upcoming World War II movie, Allied.