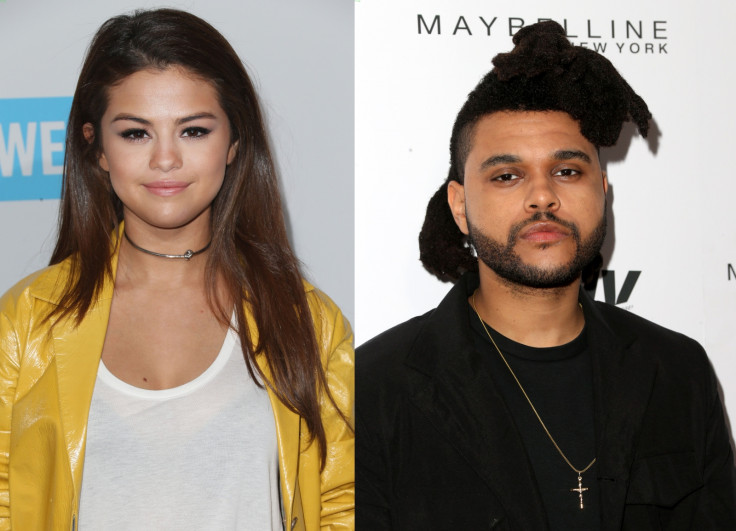 The Weeknd reportedly wants a very specific gift from Selena Gomez on "an intimate and quiet Valentine's Day". The One Dance hitmaker apparently wants the songstress to sing to him - and that "would be a night he'd never forget".
"If she insists on giving him a gift, he'd love it for her to sing to him," a source told HollywoodLife. "Her voice is so magical and lights up his heart the way Times Square lights up Manhattan. Her voice is such a gift. A rare talent."
It seems like Gomez, who is said to be head over heels for the Canadian rapper, now knows what to give The Weeknd on the romantic day. Recently, it was reported that the 24-year-old Gomez was thinking about gifting The Weeknd a car on Valentine's Day.
"She doesn't know if purchasing a car is doing too much given the new relationship," a source previously told the celebrity gossip website. Gomez is "really into The Weeknd and wants to make him happy, she doesn't want to scare him with such a demonstrative gift."
Talking about gifts, The Weeknd and Gomez were seen hugging and kissing as he gave her "some kind of bracelet" during their dinner date at hotspot Sunset Tower in Los Angeles on Monday (6 February).
"Selena and The Weeknd seemed to be celebrating something. He gave her a small gift before they had dinner. It was some kind of bracelet," a source told HollywoodLife.
"They were very affectionate with each other. They came in holding hands and left holding hands. A couple of times while they were eating, Selena reached over and gave him a kiss. It was very sweet and they both seemed very happy and completely into each other," the source added.
The couple's romance first came to light after they were pictured kissing outside the Giorgio Baldi eatery on 10 January.