A group of young professionals in London are trying to buy an abandoned village in southern Spain so they can create a whole new community, and they are seeking 150 people from all walks of life who would be keen to give up on urban life and join them.
The Finding Aldea project (which means "finding village" in Spanish) was set up in April 2015 by a group of 20 people who work with the Hoxton-based Artist Media Agency (AMA) – a creative media agency that works in a similar way to an artists' collective. It is headed by data scientist Aaron Perlmutter, principal director Anna Downey, computer scientist Paulo Ricca and Alice Cornell, the director of social activism organisation Change.org.
"We're a hybrid group – about 50% computer engineers and 50% artists," Perlmutter tells IBTimes UK. "We can't afford places in London, we don't want to become debt slaves. At least in Spain, we can own some land and a piece of property, but it's quite hard to go there alone, so we're gathering a group. We're not just winging it, we're actually trying to take a scientific approach."
Seattle-born Perlmutter, 27, once worked and lived in London, and he has a background in both neuroscience and machine learning. Similar to artists, he says that people who work in computing can often work remotely and as freelancers, and the idea to move to Spain is basically a step beyond recent trend of "coworking", where freelancers rent office space temporarily just to get their work done, then move on.
"There are tons of freelancers and there's a big market for renting shared office space right now. We would be an example of a niche boutique co-working space, and exotic co-working spaces are becoming a thing," explains Perlmutter.
Analysing social media profiles with neural networks
And if that doesn't sound unusual enough, the group is so picky about the people who are allowed to come live with them, that they will be funnelling the data from potential applicants' social media profiles into a neural network and using deep learning computer algorithms to root out people who wouldn't be suitable.
"It's a matter of efficiency. We're going to be able to get in touch with many more people this way. We can't spend all of our lives meeting with person after person, and we have jobs on the side, so we don't have the time to interview each applicant in person," says Perlmutter.
"We have to make sure that they're actually going to be a sustainable freelancer with a long, successful career if they're going to buy into this, rather than people who just want to come along for the ride. We'll pull in data from LinkedIn and Facebook and compare it against certain variables."
Promising to invest in local economy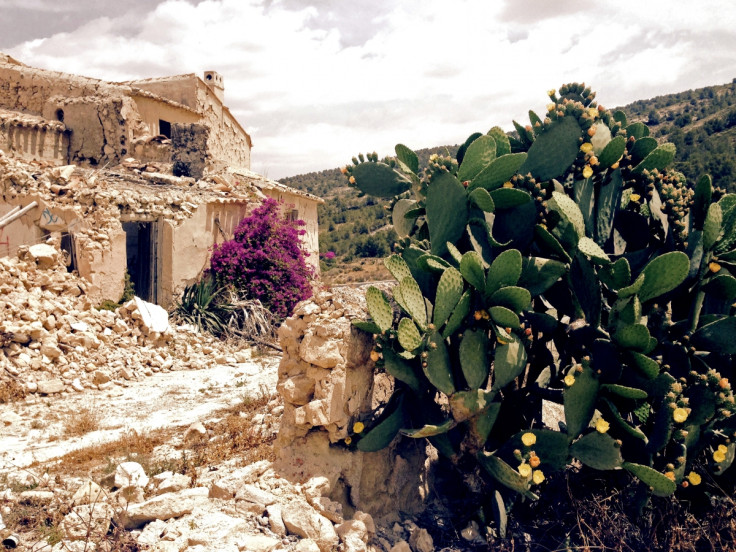 Spain has been hit hard by the financial crisis, and there are currently almost 3,000 abandoned villages in the country, according to Spain's National Statistics Institute. Since 2013, local government has been marketing abandoned medieval villages for sale, even offering them up for free or very little money in some cases if the buyer will agree to help regenerate the area.
So although Finding Aldea's idea sounds a bit hipster, the group says that this will be a serious commitment, which is why they want to make sure that they can repopulate the village with people they can trust to live and work peacefully with.
"Abandoned villages wind up being really complicated because many different people have deeds of that land, but we will be helping their local economy if 150 people go to live and work there," says Perlmutter.
"We will have an agreement with the town hall to hire local people to help develop the village and we will probably be investing about €800,000 (£614,000, $895,240) over two years. We want 150 people to live there, and each one would throw in about €5,000-€10,000. Most young professionals who freelance have about that money saved up, so if we got €10,000 from each person, we'd have more than enough."
"An artist-in-residence programme with a fibre optic connection"
Although the Finding Aldea group is clearly looking for their own sanctuary, this doesn't mean that they are willing to cut off from modern comforts, and they will also be happy to accommodate people who want to just come to the village and stay for a few weeks while they work on a project, before moving on.
"We're basically joining a town, so we won't be too far away. There's an international airport 45 minutes away, and the town has a hospital. The town will handle all the civic stuff like police, fire brigade and rubbish collecting," says Perlmutter.
"It's not an artists' commune as we're not going to work the land at all. We're going to work normal jobs and invest money into the village. I prefer to think of it as an artist-in-residence programme with a fibre optic connection."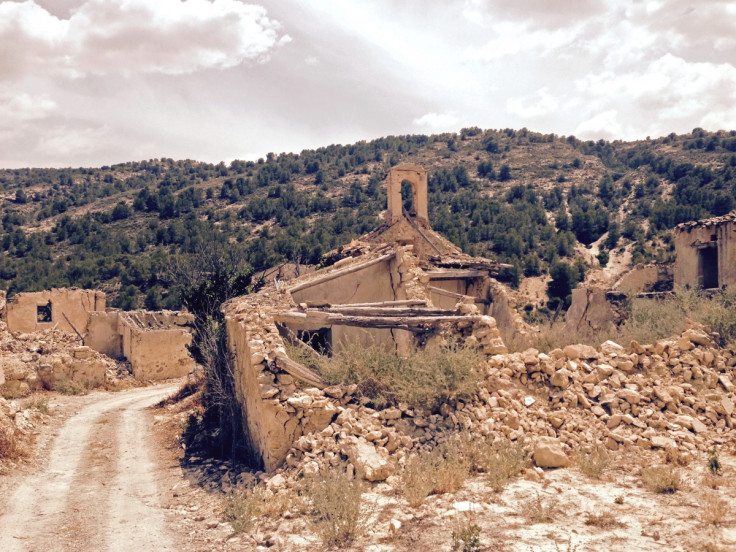 However, there's still going to be a long way to go. Only 70% of the houses in the village have decent roofs. The buildings are made from stone and concrete and there is plumbing, but making the village habitable for modern working professionals will still be a big fixer-upper job.
Finding Aldea released two videos about their current journey to buy the abandoned village on 31 January, and in four days, Perlmutter says they have already received applications from over 300 people.
The group plans to have the big data engine ready by May to filter through applications and expects to be able to move people into the regenerated village in November 2016.