Finland has one of the most vibrant startup scenes in the world, thanks to an unfair advantage it has over other countries.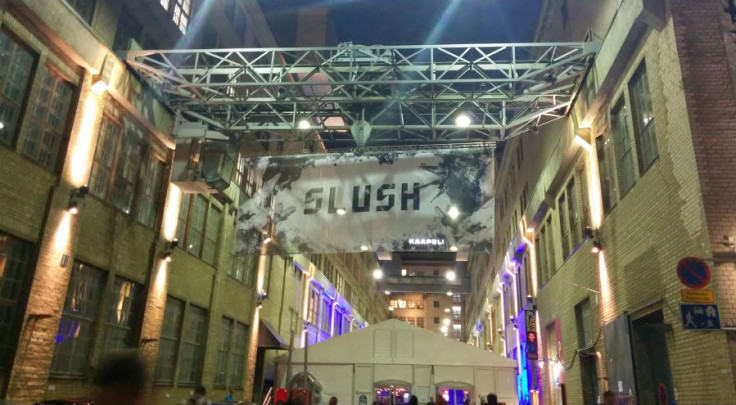 Ask someone to describe Finland, and you're likely to hear some combination of: cold, vodka, reindeer, snow, expensive and cold.
While there is no doubt that Finland can be cold (it can reach minus 30 degrees in winter) and I was served both reindeer and vodka during my trip to Helsinki, the one word that stuck with me after a week long visit was: innovation.
The country on the northern edge of Europe, which shares a land border with Russia and has a population of just 5.5 million, is a shining example of how to succeed in adversity.
The one other word people typically associate with Finland is Nokia. The mobile phone manufacturer was so instrumental to the country's economy that it alone contributed 25% of Finnish growth for almost a decade, from 1998 to 2007.
It became such a huge employer in the country that people leaving university didn't even consider starting their own company, they just joined Nokia instead. While it meant guaranteed employment for thousands, it also created a complete lack of entrepreneurial spirit in the country.
Then, in 2007, Apple launched the iPhone and everything changed very quickly.
Nokia was no longer the rock on which Finland's economy was built on, but rather than sticking their heads in the snow and drowning their sorrows with vodka, the Finns did what they seem to do best. They innovated.
Reputation
The results of this innovation were there for all to see at the Slush conference taking place in Helsinki this month. Hundreds of startups in areas as diverse as gaming, recycling, finance and health displayed their wares to the press, but more importantly to the investors keen to take advantage of Finland's growing reputation for a return on investment.
So keen are investors to grab a slice of this new startup scene that despite its tiny 5.5 million population, Finland only trails Germany and France in Europe at attracting equity financing in VC-backed companies.
Sitting silently in the background of all this innovation is a group which has been key to helping the country recover from the Nokia downfall.
"Finland is great place to invest in, because co-financing from Tekes lowers risk," David Gardner, London Venture Partners said at last year's Slush conference.
Unfair advantage
Tekes is the Finnish government's technology investment arm. It provides funding to develop "innovations that create growth" and is looking to find teams which build companies with "unfair advantage."
It has helped 70 companies to emerge from the ashes of Nokia, by providing funding at key stages in the companies' development but without taking any equity in the company itself.
One of the earliest beneficiaries of Tekes investment was at the time a little known gaming startup called Supercell - the mobile gaming behemoth which is now making almost $3m every single day from its two iOS games Clash of Clans and Hay Day.
Windfall
That investment of €1 million has helped fuel an expected windfall of €200 million in taxes for the Finnish government in 2013 alone.
Tekes made investments totalling €350 million in companies in 2012, with an additional €135m invested in young companies less than six years old.
If just one of these companies turns out to see a small fraction of the success Supercell (or Rovio before it) then the Finnish economy will be on a stable footing for a long time to come.
Why doesn't every country have a version of Tekes?
Well the situation is not that simple. Finland is a special case and while Tekes may be looking for companies with an "unfair advantage" the country itself has an "unfair advantage" over most other countries.
As well as making funding available at the right times, it also has the resources to work with in order to make the chances of success much higher.
On numerous occasions I was told during my visit to Helsinki that Finland has the best education system in the world. People are clearly proud of this fact, and so they should be.
Since the country undertook major education reforms over 40 years ago, it has consistently topped international rankings for education systems.
No additional cost
Education in Finland is free, with children not entering the classroom until age seven. It also means that a lot of Finns don't ever finish their education, continuing to study while in full-time employment as there is no additional cost.
This results in a highly-educated workforce which is the envy of economies around the world.
Combine this with the employment vacuum created by the Nokia implosion and what results is one of the most exciting hotbeds of technology startups anywhere in the world.
Finland is a Country Club
Trying to recreate this model anywhere else is likely to fail as one or more of the key components needed for success is missing.
As Jukka Hayrynen, director startup companies at Tekes told me: "Finland is not a country, it is a country club. I can connect every person in Finland with one link. In the US you need four or five."
It is that parochial feeling which permeates the startup scene in Helsinki. Everyone seems to know everyone else, and everyone at one time or another has worked for Nokia.
Everyone seems to be together, as one, something which cannot be said for a lot of other tech clusters, especially Tech City here in London.
Long term
The other major feature which sets Finnish startups apart from those in Tech City is that the companies in Helsinki are building for the long term.
They don't want some big US multinational coming in and taking them over, making a quick few million for themselves in the process.
The brightest star in Finland's startup firmament is Supercell, and although it recently sold a 51% stake to Japanese conglomerate SoftBank, it was done in a way so that all creative control and the company headquarters remained in Finland.
As Supercell CEO Ilkka Paananen said: "In 30, 40, 50 years time we want people to look back and feel the same way [about Supercell] as people now feel about Nintendo."
If Slush 2013 proved anything, it was that there was much more to Finland than snow, reindeer and vodka - well, snow and reindeer at least.