A man who drove his van into a crowd of Muslims outside a mosque in Finsbury Park has been found guilty of murder and attempted murder.
Darren Osborne, 48, was on trial accused of the murder of 51-year-old worshiper Makram Ali and the attempted murder of nine others after he drove a van into a crowd of people as they left the north London mosque following evening prayers around 12:15am on 18 June 2017.
Osborne denied it was him who drove into the crowd last June, telling the court a man named "Dave" was behind the wheel before disappearing from the scene like "an illusionist".
Osborne claimed "Dave" was driving while he was changing his trousers in the footwell because he urinated on himself. He added it was "sod's law" that his apparent accomplice was not caught on any CCTV footage and has not been traced since.
The prosecution dismissed Osborne's version of events as "absurd".
The jury deliberated for around one before delivering the guilty verdict at Woolwich Crown Court.
The court previously heard how Osborne had become "brainwashed" into wanting to kill Muslims after watching a BBC drama about the Rochdale grooming scandal.
He was also found to have written a letter at the Hollybush pub in his hometown of Pentwyn, near Cardiff, venting his anger following the two recent terror attacks in London Bridge and Manchester the day before travelling to London to launch the attack.
Osborne wrote: "Why are their [sic] terrorists on our streets today? We've had 2 Recent terror attacks, our children splattered against the walls of concerts." He also allegedly criticised "ferrel [sic] inbred raping Muslim men hunting in packs preying on our children".
The court heard how Osborne had a hatred for Muslims and initially planned to kill "as many people as possible" at an Islamic march in London the day before the Finsbury Park attack.
Following the guilty verdict, the Crown Prosecution Service (CPS) said they treated the case as a terrorist offence because Osborne's actions were in order to advance a political purpose.
The Judge will now consider whether the offences were committed with a terrorist connection - as defined by section 30 of the Terrorism Act 2008 – ahead of Osborne's sentencing on 2 February.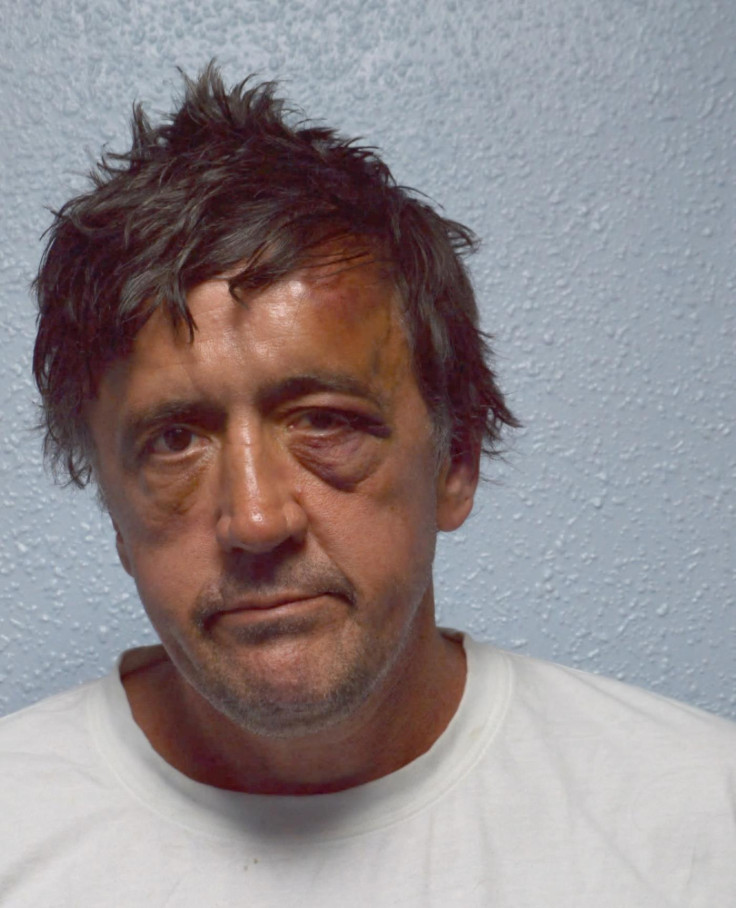 Commander Dean Haydon, Head of the Met's Counter Terrorism Command, said: "Osborne's evil and cowardly actions meant a family has tragically lost a husband, father and grandfather. There were also 12 others, who, having gone to Mr Ali's aid, sustained various injuries from the collision. Some of those injured have still not fully recovered and could suffer from health issues for the rest of their lives.
"I would like to pay tribute to Mr Ali's family and the local community in Finsbury Park, for their tremendous support and understanding with our investigation during what must have been an extremely difficult time for them.
"From the very outset, this investigation has had the full weight of the Met's Counter Terrorism Command behind it and I hope today's outcome means those affected can start to think about putting this terrible ordeal behind them."
He added: "From our investigation, it was clear that Osborne had planned to come to London with the intention of carrying out an attack against the Muslim community.
"Only he will know, but if Osborne's aim was to create divisions and hate between communities, then from what I have seen, he has failed in that respect. The way that the local community in Finsbury Park – of all faiths and backgrounds – came together was astounding and this reaction was the same across London and the UK.
Sue Hemming from the CPS said: "Darren Osborne planned and carried out this attack because of his hatred of Muslims.
"He later invented an unconvincing story to counter the overwhelming weight of evidence but the jury has convicted him. We have been clear throughout that this was a terrorist attack, and he must now face the consequences of his actions."
His victim Ali was hit by the van after collapsing on the crown prior to the attack. Following his murder, his family said in a statement: "Our father was a quiet gentle man, he didn't get involved in political or social discussion, he instead took comfort and enjoyment spending time with his wife, children and grandchildren and he was always ready to make a funny joke when you least expected."