The number of anti-Semitic incidents in the UK last year hit an all-time high, with the number of recorded violent assaults rising by more than a third compared to 2016, new figures reveal.
According to a report from the Community Security Trust (CST), there were 1,382 anti-Semitic incidents recorded last year, the highest ever recorded by the monitoring group for a calendar year.
The figure is a 3% increase from 2016, the previous record year for anti-Semitic incidents.
The report does not give a reason for the rise in recorded incidents, but notes there has been an increase in "all forms of recorded hate crime" in the wake of the EU referendum and publicity regarding alleged anti-Semitism in the Labour Party.
The figures reveal there were 145 violent anti-Semitic assaults reported 2017, an increase of 34% from the 108 violent incidents recorded in 2016 and the highest number CST has ever recorded in this category.
The reports adds that that none of the assaults are classified as Extreme Violence, which would mean incidents that involved grievous bodily harm (GBH) or a threat to life.
The most common type of incident in 2017 involved verbal abuse randomly directed at visibly Jewish people in public. In total there were 356 incidents of verbal abuse – a quarter of the overall total – against Jewish men and women "while going about their daily business in public places".
The report says in at least 283 incidents, the victims were visibly Jewish because of their religious or traditional clothing, school uniform or jewellery bearing Jewish symbols.
CST chief executive David Delew said: "Hatred is rising and Jewish people are suffering as a result. This should concern everybody because it shows anger and division that threaten all of society.
"We have the support of Government and Police, but prosecutions need to be more visible and more frequent; while too many others act in ways that encourage anti-Semites and isolate Jews."
Responding to the report, home secretary Amber Rudd said: "Anti-Semitism is a despicable form of abuse that seeks to undermine our values of diversity and openness and which has absolutely no place in British society.
"I welcome this report's findings that the rise in reported incidents partly reflects the improving response to these horrendous attacks and better information sharing between the CST and police forces around the UK.
"But even one incident is one too many, as is any rise in incidents, which is why this Government will continue its work protecting the Jewish community and other groups from anti-Semitism and hate crime."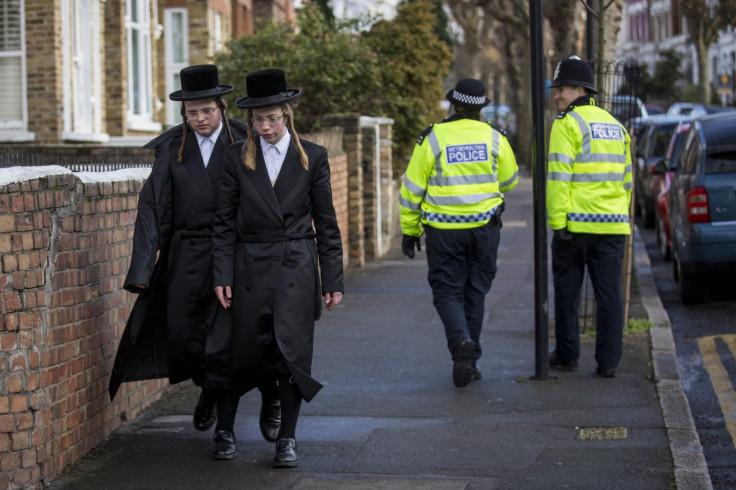 Stephen Silverman, Director of Investigations and Enforcement at Campaign Against Antisemitism, said: "These figures from the Community Security Trust are normally indicative of the official 2017 police statistics that are currently being compiled.
"Anti-Semitic crime has been rising dramatically since 2014 and that rise is not explained by an increase in reporting and we have seen no noticeable impact from Brexit.
"We believe that Jews are being singled out disproportionately and with increasing violence due to the spread of anti-Semitic conspiracy myths originating from Islamists, the far-left and the far-right which society is failing to address as evidenced by the ongoing disgraceful situation in the Labour Party; and because the Crown Prosecution Service declines to prosecute so often that anti-Semites no longer fear any consequences to their actions."