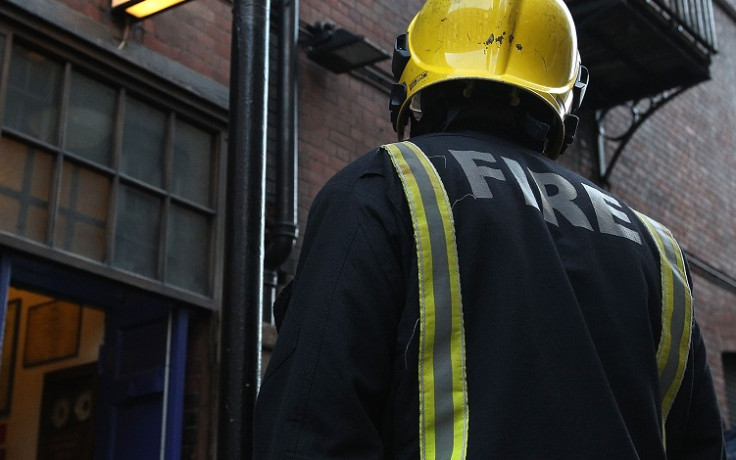 A firefighter has been found guilty of raping a nine-year-old girl after he saved from a blaze at her house in Bellshill, North Lanarkshire.
John McGinn, 56, also threatened he would kill his young victim's mother if she told anyone about the attack, which occurred at her grandmother's house in 1994.
Appearing at a High Court in Glasgow, a jury heard how the now retired firefighter also raped and abused one of his former partners and assaulted another young girl, giving her sweets to keep her quiet.
McGinn will be sentenced in late August after being convicted of six charges including rape and libidinous conduct. During his trial, the court heard McGinn, who was a firefighter around the North Lanarkshire area of Scotland for 30 years, saved the nine-year-old from a fire at her home in Bellshill in January 1994.
The girl's mother was taken to hospital after suffering from smoke inhalation while the girl was taken to her grandmother's house. McGinn, who knew his victim and her family, then went round to the home and raped the girl while at first pretending to play a game with her.
The victim, now in her 30s, contacted police about the attack. She told the court. "I told him to stop. He said if I told anyone he would kill my mother."
Following his arrest, McGinn denied he raped the child. He told police how he would "rather put a bullet in my own head than be a paedophile". He added: "Hanging is too good for a paedophile."
He said his victim had attempted to blackmail him for his firefighter's pension and the rape claim was payback when he refused to give her money.
The jury also heard how McGinn made a woman in her 50s feel "like a piece of garbage" following a period of abuse after living with him for a period in the 1980s, as well as assaulting another young girl and attempting to bribe her with sweets so she didn't tell anyone about the attack.
After the verdict, Judge Lord Bonomy told McGinn: "You have been found guilty of a monstrous catalogue of physical and sexual abuse of a woman and two young children.
"There is no explanation that could excuse what the jury has found you guilty of. The sentence will inevitably be a lengthy prison sentence."