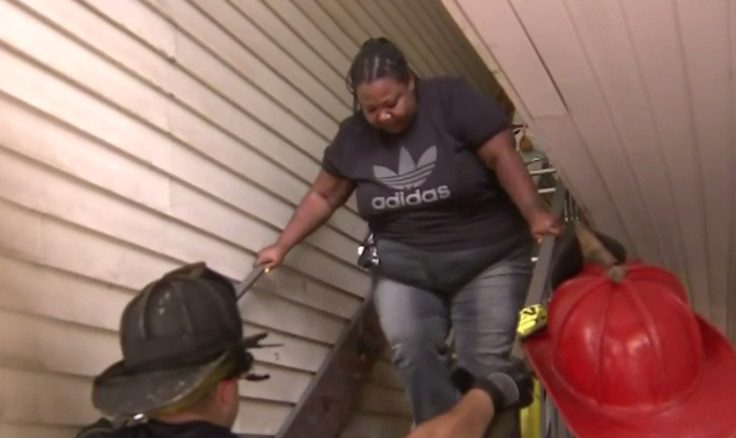 Firefighters rescued several confused residents from an apartment block in the state of Georgia on Monday (5 June) after they awoke to find the stairs to their second-floor homes gone.
People living at the Maple Walk Apartments on the outskirts of Atlanta were told by the management they would be trapped in their homes until Thursday after workmen dismantled the only flight of stairs to their floor.
Residents at the complex in Decatur chose to wait for the fire brigade to arrive instead of risking injury by jumping to the ground below.
"This is crazy. How can you cut off access to the stairs and everybody's in their apartments?" resident Andre Williams told local news channel WBS-TV 2.
A neighbour, Quintas Harris, asked: "What if there's a fire or anything? Or someone hyperventilates, anything, any health problems?"
Some residents said they received a letter from management last week telling them they needed to relocate as the staircase had partially collapsed.
But others said the note, which offered to put them up in a hotel for free, was only sent to them the same morning workers began dismantling the staircase.
"They gave us no notice. No nothing. They were already taking the stairs down when we got the notice this morning," resident Shawnta Tiller said.
Speaking to a reporter from the landing of her second-floor apartment, she added: "You can't lock everybody up here. We feel trapped. There could be a fire, how are we supposed to get down?"
Dekalb County firefighters eventually rescued the trapped residents with a ladder.
Fire Marshal Joseph Cox, who was unable to get in contact with the building management on the day of the rescue, said the complex could be cited for code violations.