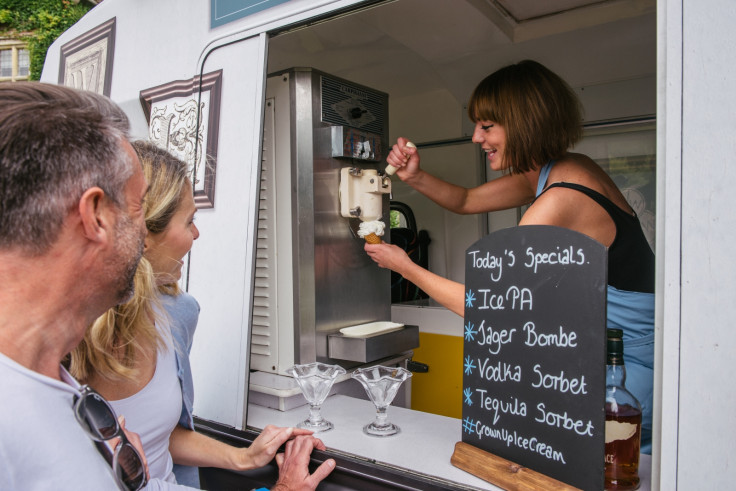 The first boozy ice cream van has taken to the streets, in time for the promised heatwave this weekend, ready to serve up a full bar of alcoholic iced treats that will make you forget the old '99 flake this summer in favour of a Jagerbomb or a Vodka Sorbet.
The summer 'bar on wheels' as its has been dubbed includes some interesting new concoctions, including the IcePA beer infused soft whip that is served in a pork scratching cone, and a more familiar tequila sorbet that is served in a martini glass complete with salt rim.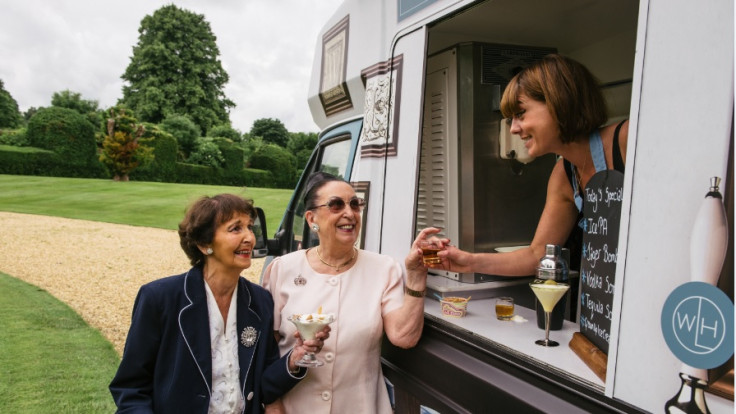 If you're worried about children getting their hands on a few cones of beer ice cream, fear not, as there will be a doorman on hand to check the IDs of punters outside the van.
Katie Isles, from Birmingham, who tried the ice cream said "I love ice cream, but the usual vans you see always reminds me of screaming children and sticky surfaces, so the fact this one is adults only with fun and playful flavours is perfect for my friends and me!"
The van is a gift from Warner Leisure Hotels who specialise in adult-only holidays who have joined forces with New Forest Ice Creams, the brand behind the original summer selection on offer.
The best thing about the ice cream is that everything is free, you just have to find the van.
The stop will be announced each morning using the hashtag #GrownUpIceCream on Warner Leisure Hotels Facebook and Twitter pages.