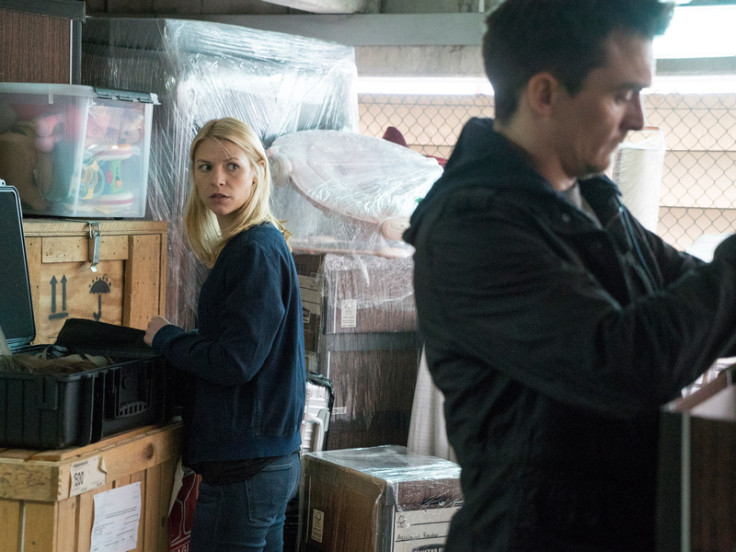 Homeland Season 6 has begun filming in New York as the first look at Claire Danes's Carrie Mathison and Rupert Friend's Peter Quinn is released in behind-the-set photos. The 5th season of the Showtime drama ended on a cliffhanger with the fate of Quinn– who was declared brain dead– left hanging.
The set pictures, released by Hollywood Life, gives fan a glimpse at a post- stroke Quinn and back to New York Carrie, after spending season 5 in Germany. While Friend is seen in his grey sweatpants and a casual t-shirt with a long hair, Danes sports black pants and a casual t-shirt, roaming the streets of New York.
Showrunner Alex Gansa spoke about Quinn's fate at the Television Critics Association press tour.He said, "Quinn is alive — I can say that much. But we want to be really careful about revealing what his condition is. He suffered a major stroke last season... so he is a very changed and altered Quinn this year... He had a fairly rough ride last season, no doubt about it. Quinn this coming season will really represent a very profound and familiar casualty of the war on terror for our audience. What he endured last year is different from what he's going through this year [when it comes to Carrie]."
Homeland returns with season 6 Sunday (15 January) at 9 PM ET/PT on Showtime network. The official synopsis for season 6 reads as follows: