There was a lot of debate on whether or not the Guardians Of The Galaxy's characters will appear in Marvel's upcoming mega movie, Avengers: Infinity War. Vin Diesel, who plays Groot, seemingly confirmed that the Guardians will be included in the 2018's movie.
The Fast 8 actor during a Facebook live stream event said, "The Guardians will be included in Avengers: Infinity War, and that's. Incredibly exciting."
Diesel didn't offer further details, but fans will be thrilled to see Chris Pratt's Star-Lord/Peter Quill, Zoe Saldana's Gamora, Dave Bautista's Drax the Destroyer, and Bradley Cooper's Rocket Raccoon in Avengers 3.
Previously directors Joe and Anthony Russo attended the Wizard World in New Orleans and teased the movie's scope by revealing how many characters are central to the Infinity Wars. Joe said, "We have so many characters we're dealing with. We're breaking ground on Avengers: Infinity War. We have a board with 67 characters on it. You have to forgive him."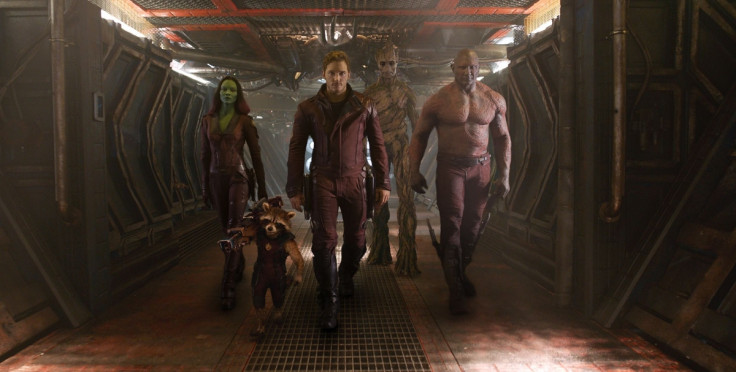 Guardians Of The Galaxy director James Gunn in an interview back in 2014, said that some of the Avengers members will meet Guardians of the Galaxy, but in the future. Gunn said, "You know, there's probably at some point in time where the Avengers, some members of the Avengers and maybe some members of the Guardians will perhaps meet."
The director continued, "But at the same time, we are in a different place. And the most important thing to us is the mythology of the Guardians and the cosmic mythology of Marvel Cosmic end of things. And that's the thing that interests me the most."
"To not have the Guardians necessarily be subservient to the...we're not all trying to lead to some Avengers 3 or Avengers 4, it really is about where are the Guardians going after this and what's happening with them," he added.
Avengers: Infinity War is scheduled to hit theaters 4 May,2018 and GOTG 2 is set for release on 5May in the US.