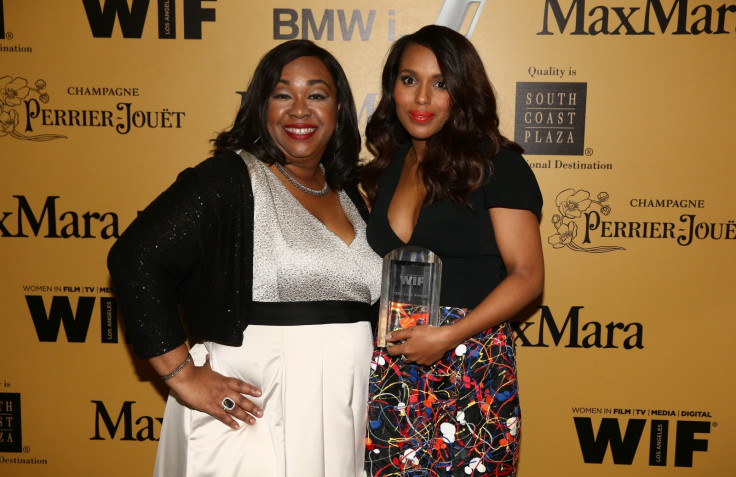 Executive producer Tom Verica will direct the premiere episode of Scandal season 6 titled Survival Of The Fittest. Written by Shonda Rhimes, the filming of the premiere episode has already started.
An on-set image from the premiere episode shared by Verica, reveals Olivia's first look where she appears thoughtful, perhaps planning Mellie's future as the US president. The plot of the premiere of the scene will only be known when the promo and synopsis is released. Until then it's all up to fans to keep the guessing game on.
Meanwhile, Kerry Washington is having every bit of fun while teasing her fans with season 6 updates. After sharing a series of pictures of the table read and cast, the actress has teased her look in the upcoming season.
"This season Olivia is wearing one of my favourites from the new collection," the 39-year-old American actress captioned a picture of her nails sporting nude nail paint as her hand rested on a beige Prada handbag.
The show will return on ABC in spring instead of autumn as Washington is pregnant with her second child. The actress, however, is not shying away from fulfilling her professional commitments for Scandal as she has already marked her presence on the sets.
In one of the pictures, she was seen lovingly embraced by her onscreen lover Fitzgerald "Fitz" Thomas Grant — played by Tony Goldwyn. The actress appeared happy while posing with her onscreen father and show antagonist, Rowan Pope (Joe Morton).
Meanwhile, Shonda Rhimes has assured fans that the show is not going off-air after season 6. I never said this was the final season of #scandal. Way to make me spit out my coffee!
Rumours started swirling after Good Morning America's Lara Spencer showed a social media post of the Scandal cast reunion. "A little bittersweet, however, because it has been said that this is also going to be the final season," the show host wrongly said, via People. However, she corrected her statement during the show after Rhimes reacted to the rumours through Twitter.
"We said that this was the last season of Scandal. Shonda has weighed in, she just tweeted, and she said we made her spit out her coffee. My apologies."