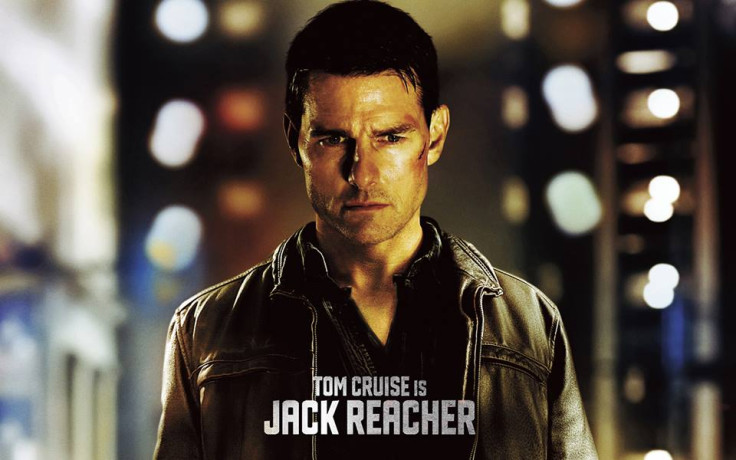 People magazine has unveiled the first look of Tom Cruise and Cobie Smulders in Jack Reacher: Never Go Back. Cruise returns to play the former military policeman Reacher in the sequel, which is set in the New Orleans backdrop.
In the first image, Cruise is seen standing with Smulders at a balcony, facing a street carnival of some sort. Another picture shows Reacher in a local diner, being interrogated by two policemen.

Director Edward Zwick in an interview with People praised Tom Cruise's efforts in the movie. He said, "I've never seen anybody more prepared both physically and mentally than Tom. He's tireless and unbelievably focused." According to Zwick, the sequel explores new aspects of Cruise's character and his relationship with those around him.
The director also addressed the fact that Tom does his own stunts and joked, "It's a pretty boring job to be Tom's stunt double."
"He did all of his own stunts. It's almost a hallmark of what he does. He does every bit of it himself," he said of the Mission Impossible actor. The director also had some words of praise for co-actor Smulders, and added, "She does it all herself, too. She didn't use a stunt double."
Based on Lee Child's best-selling crime/thriller novels, the sequel follows Jack Reacher as he aids an army major (Cobie Smulders) accused of spying, while dealing with some deep-rooted personal issues of his own.
The movie also stars Danika Yarosh, Austin Hebert, Patrick Heusinger, Aldis Hodge, Robert Knepper and Holt McCallany. Jack Reacher: Never Go Back opens in the US on 21 October 2016.