First official portrait of US First Lady Melania Trump released
Former model Melania Trump married Donald Trump in January 2005.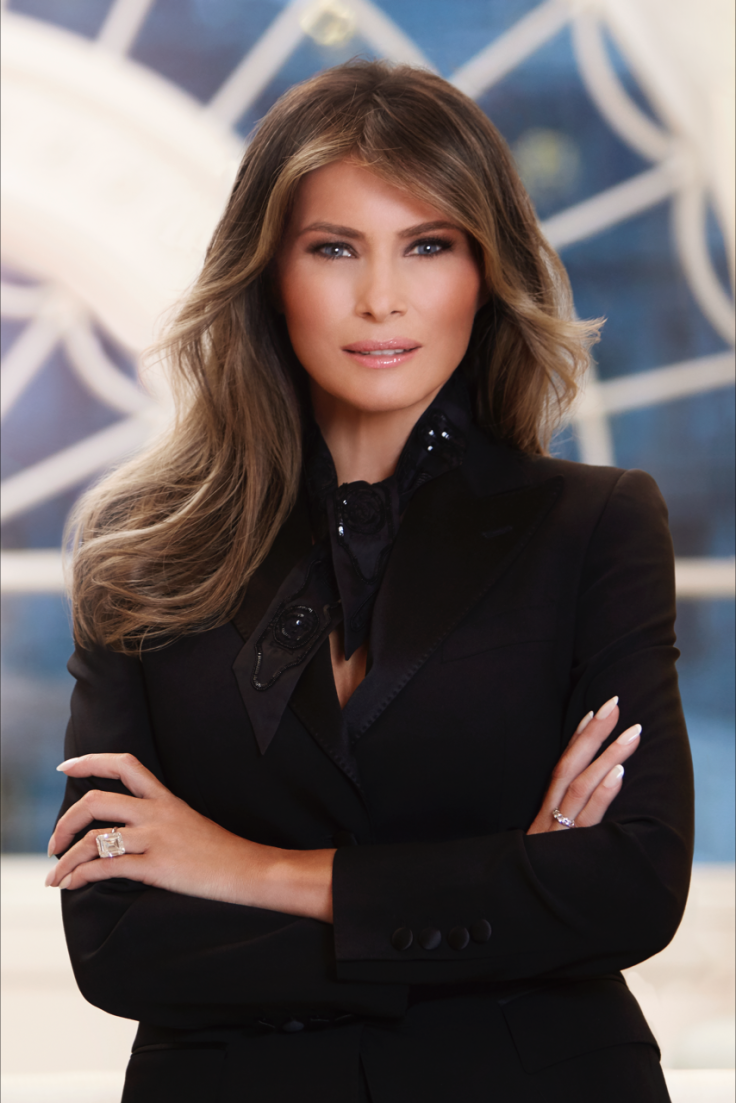 The White House on Monday (3 April) released the first official portrait of First Lady Melania Trump. It comes two months after the release of the first official photograph of President Donald Trump on 20 January.
In the photograph taken at her new residence at the White House, the first lady is seen wearing a black blazer and a sequined neckerchief. It is not known if this portrait was the work of the official White House photographer Shealah Craighead.
"I am honored to serve in the role of First Lady, and look forward to working on behalf of the American people over the coming years," a White House statement quoted her as saying.
The portrait was accompanied with a brief profile of the former model, who began her modelling career at the age of 16 as Melania Knavs. According to the profile, the first lady, who was born on 26 April 1970 in Slovenia, dropped out of the University of Ljubljana to pursue her career in modelling in Milan and Paris. She later moved to New York in 1996. She married President Trump in January 2005.
The description noted that she is the second First Lady born outside of the US after Louisa Adams, wife of the sixth US president, John Quincy Adams.
According to the profile, the first lady has worked with top fashion photographers, including Patrick Demarchelier, Helmut Newton, Arthur Elgort, Ellen Von Unwerth, Peter Arnell, Antoine Verglas and Mario Testino during her modelling career.
She has also featured on fashion magazine covers of Vogue, Harper's Bazaar, British GQ, Ocean Drive, Avenue, In Style, and New York Magazine, in addition to featuring in several television commercials and talk shows.
"With a penchant and passion for the arts, architecture, design, fashion and beauty, Melania has thrived on the cultural diversification of New York City. This passion can only be surpassed by her dedication to helping others, and her generosity has been noted," the profile read.
The former model, who has also been running her own jewellery brand since 2010, has been associated with several charitable organisations like the Police Athletic League, The American Red Cross, and The American Heart Association.
"Mrs. Trump cares deeply about issues impacting women and children, and she has focused her platform as First Lady on the problem of cyber bullying among our youth," the profile read.
© Copyright IBTimes 2023. All rights reserved.