Melania Trump sues Daily Mail and US blogger for $150m over defamatory story
Donald Trump's wife is also suing an American blogger for '100% false' claims.
The wife of US Republican presidential candidate Donald Trump is suing British newspaper The Daily Mail and a US blogger for $150m (£113m) – the former – for suggesting that she used to work as a part-time escort during her modelling days.
Melania Trump's lawyers filed a suit in the Maryland state court against local blogger Webster Tarpley for allegedly spreading damaging information via his website and claiming that she suffered a nervous breakdown following the media backlash in the wake of her plagiarised GOP convention speech.
"These defendants made several statements about Mrs Trump that are 100% false and tremendously damaging to her personal and professional reputation [and] broadcast their lies to millions of people throughout the US and the world – without any justification," Trump's lawyer, Charles Harder said.
"Their many lies include, among others, that Mrs Trump supposedly was an 'escort' in the 1990s before she met her husband. Defendants' actions are so egregious, malicious and harmful to Mrs Trump that her damages are estimated at $150m."
The lawsuit is in reaction to a 20 August story in Daily Mail which referenced an article published in Slovenian magazine Suzy, about the modelling agency Melania worked for, citing that it also functioned as an escort agency.
The story went on to quote Slovenian journalist Bojan Pozar, author of an unauthorised biography, who stated that the politician's wife had allegedly posed for nude photos in New York in 1995 and that she had met Donald Trump that year and not in 1998, as the couple have indicated.
Tarpley and Daily Mail have both retracted their articles regarding the first lady-hopeful, with the British newspaper releasing a statement saying: "The Daily Mail newspaper article stated that there was no support for the allegations. The point of the article was that these allegations could impact the US presidential election even if they are untrue."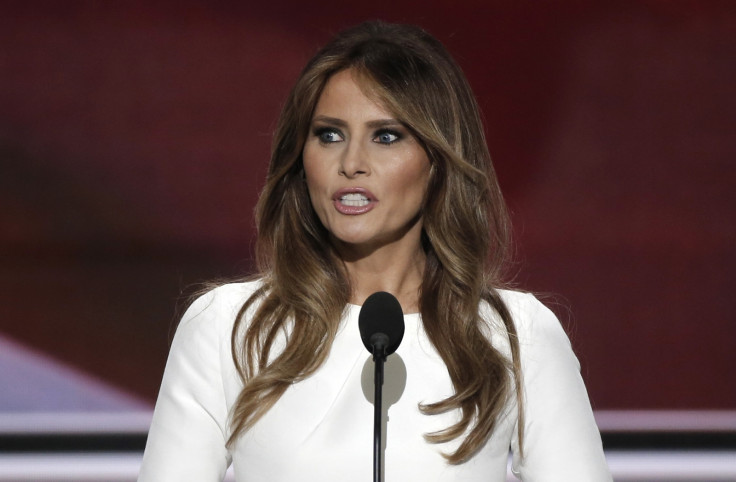 However, her lawyers are going ahead with the suit claiming that while the articles have been removed, Daily Mail has yet to issue a formal apology for the damaging story. Harder, who also worked as the lawyer on Hulk Hogan's case against Gawker, confirmed that the retraction would not make any difference to the legal proceedings.
"The conduct of Daily Mail was despicable, abhorrent, intentional, malicious and oppressive, and thus justifies an award of punitive damages," states the complaint. Alongside defamation charges, the newspaper is being sued for tortious interference, contending that the published statements have come in the way of her "numerous" licensing and endorsement deals.
Steve Klepper, an appellate lawyer for the Baltimore law firm Kramon & Graham, told The Guardian that the inclusion of a blogger in the suit indicated legal manoeuvring.
"Anytime you have a filing that adds a minor in-state defendant, it's a flag that they were joined to prevent removal to federal court. And as we know, Donald Trump has not been having been the best luck in federal court recently," he opined.
© Copyright IBTimes 2023. All rights reserved.