Prince George took his first steps in public on Sunday at a charity polo match. Supported by his proud mother, the third in line to the throne toddled around among the horses. George had not been seen in public since the royal tour of Australia and New Zealand.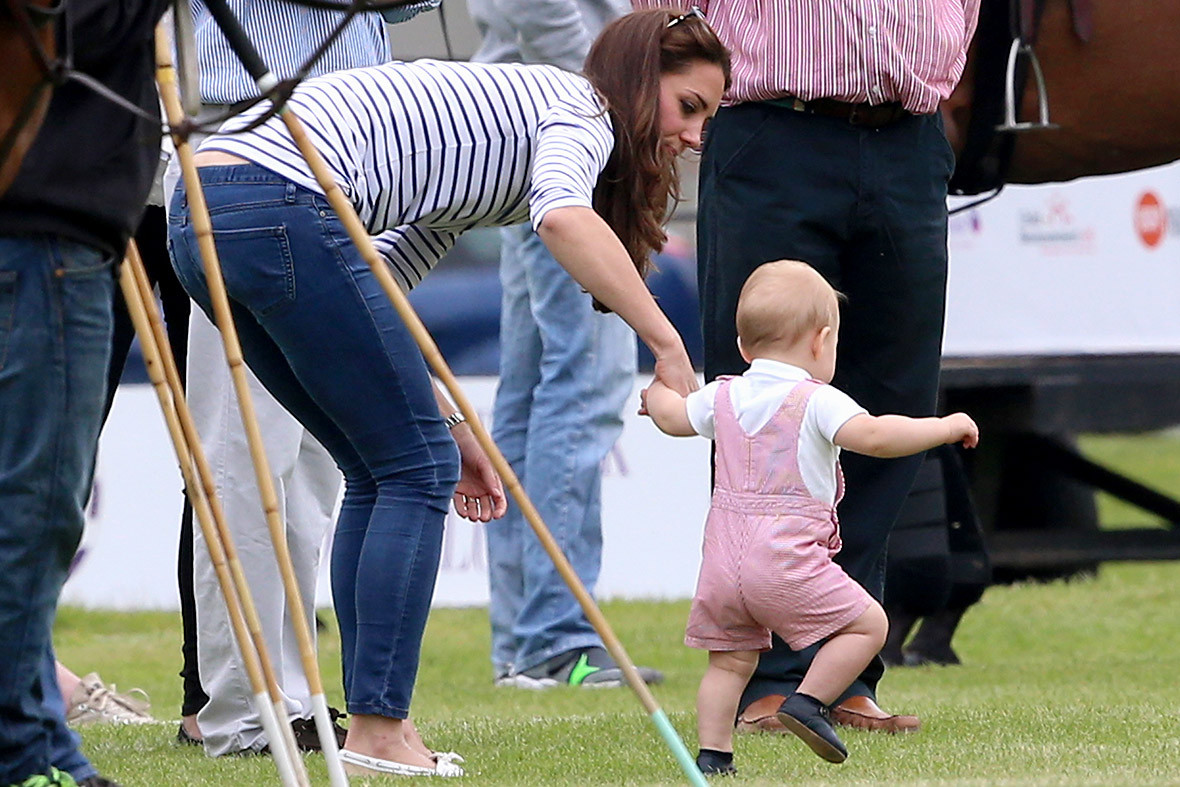 At last week's America's Cup launch, Kate had hinted that George had learned to walk, but this was the first time he's been photographed walking.
George, two months shy of his first birthday, was also seen to kick a football – with his left foot, possibly suggesting he is left-handed like his father, grandfather and great-grandmother the Queen.
Baby George wore red and white striped dungarees over a white polo shirt. Kate wore skinny blue jeans and a white and blue striped Breton top from Me + Em.
It wasn't all smiles for the royal baby, though. George crawled around at Kate's feet, tugging her jeans to try and get her attention while she watched Prince William and Prince Harry play polo. A quick cuddle from Mum soon dried up any tears.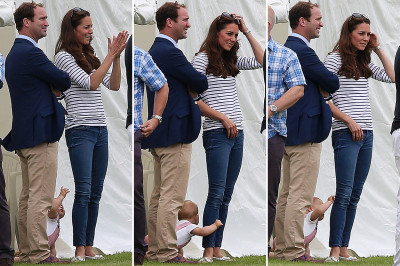 Prince William crowned his first Father's Day as a parent by beating his brother in the annual Jerudong Trophy match at Cirencester Park Polo Club.