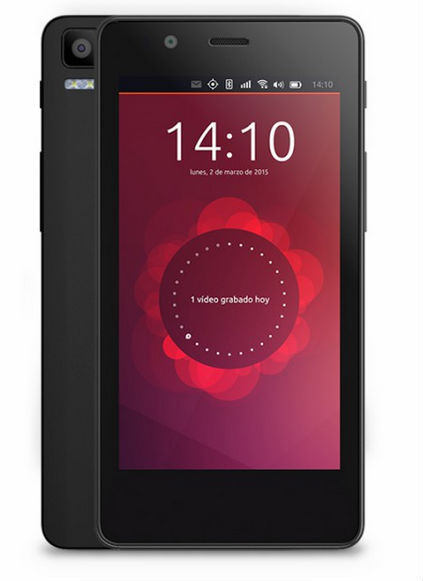 The first Ubuntu-powered smartphone, the Aquaris E4.5 is now available for purchase in the European Union. The smartphone has been priced at €170.
The hardware for the first commercially available open-source smartphone has been supplied by bq.
The Aquaris E4.5 Ubuntu Edition is a "value-for-money" smartphone, but comes along with some quality tech-specs that seem to complement its €170 pricing.
The device is driven by Canonical's Ubuntu operating system and incorporates the following tech specs:
4.5in qHD screen with 540x960 resolution along with pixel density of 220 HDPI
Its display is protected by Dragontrail Protective Glass coating
Ubuntu OS
1.3GHz quad-core Cortex A7 processor
1 GB RAM onboard
8MP Autofocus rear camera and a 5 MP front snapper
8GB internal storage area which is expandable up to 32GB
External MicroSD card support
HSPA+, HSPA, Bluetooth 4.0, Wi-Fi and microUSB
2150 Lithium-Polymer battery
The Ubuntu-driven Aquaris E4.5 has been launched keeping first-time smartphone users in mind as it is a value-for-money device, which have proved to be a hit with buyers in Europe. This has been substantiated by taking into account the sales of the recent Moto G smartphone in the UK.
The handset, would do well to compete with Meizu's MX4 which is also confirmed to go open-source in the near future.
Ubuntu has been known to be an alternative operating system to Windows or Apple computers. Though it has a dedicated community of developers, it is not widely used by consumers.
For the last few years, the British company Canonical that has launched Ubuntu, has been working on expanding the operating system's reach to smartphones.