First unsuitable emojis, now Indonesia moves to block Tumblr due to pornographic and LGBT content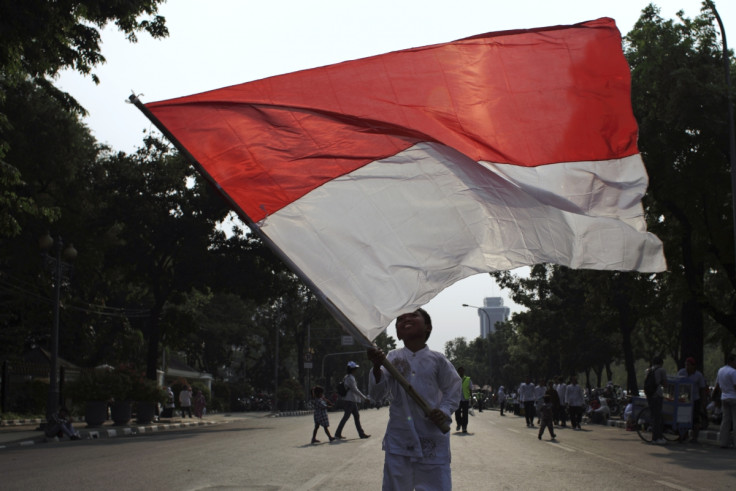 The Indonesian government seems to have declared war against the lesbian, gay, bisexual and transgender (LGBT) community. Barely days after telling mobile apps to remove LGBT-themed emojis, the government has now shifted its focus to Tumblr.
The microblogging and social networking website has now been given a similar warning that its website will be blocked by the government if its explicit content is not removed. Tumblr apparently has pornography as well as material referring to LGBT relationships.
Azhar Hasyim, the e-business director of the Communications and Information Ministry said on 17 February, that his office has sent a statement to Tumblr ordering it to remove such explicit content or face having its website blocked in Indonesia.
The move is in line with the 2008 Pornography Law, he explained. "If Tumblr then agrees to block pornography and LGBT content from being accessed in Indonesia, we will open the website again," he told local daily, Jakarta Post.
The decision, according to the paper, was made on 16 February, when a panel overseeing negative internet content focusing on pornography, found 477 sites, including Tumblr offering pornographic videos featuring heterosexual relationships as well as LGBT couples, he said. Tumblr which was founded by David Karp in 2007, was bought over by Yahoo for $1.1bn in 2013.
It is well known for its young hipster audience and offers a diverse and unique content, which is considered different to other blogging sites. It boasts of a total of 54.4 billion posts daily and is available in 16 different languages.
In a separate but not surprising development, the Indonesian Ulema Council announced on 17 February that the existence of LGBT communities was against the country's constitution, the 1974 Marriage Law and religious norms. Declaring individuals identifying as part of the LGBT community as 'haram', the council chairman Ma'ruf Amin said: "The opinion is based on LGBT activities prohibited by Islam."
"LGBT activities could also cause dangerous and infectious diseases like HIV/AIDS," he added. The council had in 2014 issued a fatwa or religious ruling that homosexuality, sodomy and sexual assault were haram.
It has also taken a step further calling on legislation to ban LGBT activities in the country. "We want a stern prohibition of LGBT activities and other deviant sexual activities and legislation that categorises them as crime," Ma'ruf said.
He did not stop there. Ma'ruf also urged the government to set up compulsory rehabilitation services for every person with an inclination of deviant sexual tendencies. Religious Affairs Minister Lukman Hakim Saifuddin said that the LGBT phenomenon was a "societal problem that threatened religious life, constancy in the institution of family, and the character of the nation."
His ministry has also asked religious bodies to identify the root causes that make someone become lesbian, gay, bisexual or transgender, the Jakarta Post reported. He has asked for the research to be based on religious and psychological approaches.
He however did seem to take a more conciliatory tone. "We cannot be hostile and hate them, as they are also citizens of the state, but it doesn't mean that we condone and allow for the LGBT movement to shift the religious values and the identity of the nation," he added.
Earlier this week Indonesia told the United Nations Development Programme not to fund any LGBT community programmes in the country as they are "not in accordance with the current social values of the nation."
© Copyright IBTimes 2023. All rights reserved.