First Western journalist to visit Isis-controlled areas says US could 'divide Syria'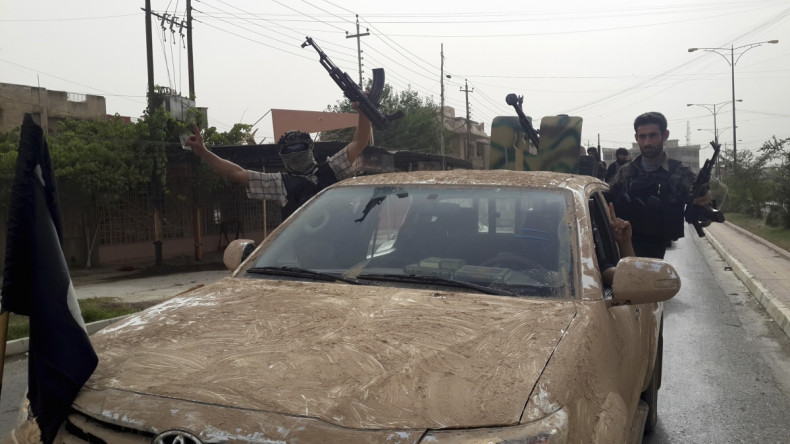 The first Western journalist who spent 10 days in Islamic State-controlled territories in 2014 said the US could "divide Syria". German reporter Jurgen Todenhofer, however, said the new ceasefire was working and hoped it was the first towards repelling the terror group.
Todenhofer had met at least 14 American men who had joined the Islamic State (Isis) after he was allowed to travel to Mosul, Raqqa and Deir al-Zor after months of negotiations with some of the IS leaders.
"The US divided Iraq, they divided Libya, and now they could divide Syria into four or five parts," Todenhofer, 75, told Russia Today. "Divided countries are weak countries, and I have an impression that certain American politicians like weak countries in the Middle East," the former politician from the Christian Democratic Union of Germany said.
"There is a move now from the rebels to separate their brigades from those of the terrorists, and this gives an opportunity to attack Al Nusra and other al Qaeda groups, without attacking the rebels," Todenhofer said. "If the rebels would start to fight with the official government army, against ISIS, then we would have a chance to defeat ISIS (IS), and to have peace in Syria. It is a dream, but a realistic dream," he said.
Todenhofer, a critic of western military interventions, believes it now upon rebel backers in the Middle East and the US to bring an end to the ongoing five-year-old conflict that has left more than 250,000 people dead. Todenhofer also said the disagreements between President Bashar al-Assad and the opposition sparked the conflict in the first place.
"Every day that this [ceasefire] is holding, this is a wonderful day for people," he said. "They are happy, and I am more optimistic, because there are now contacts between the rebels and the government."
The ceasefire has led to the cooling of hostilities between the warring factions and delivery of humanitarian aid to besieged settlements but Russia noted 30 violations in the past three days.
Todenhofer said defeating the IS (Daesh) would be tough without putting pressure on the terror group as it was well-organised. He added new attacks in Europe are likely and that little can be done to prevent them. In November 2015, Paris was attack by IS terrorists, who killed 130 people.
"For ISIS it is much easier to use the forces they have in EU countries, US or Russia. They have many fans in those countries," Todenhofer said. "They don't need to take risks to cross borders — they can do it, but they don't need to. They coordinate themselves — it's not difficult to make a suicide attack. It's cheap and it's easy," he said.