The first votes in the US election have been counted and Hillary Clinton has won the small town of Dixville Notch, New Hampshire.
The town's 12 residents have a tradition of voting early on Election Day that dates back to the 1960s. Clinton took four votes, Republican Donald Trump two, and Libertarian Gary Johnson one. There was even a write-in vote for Mitt Romney who ran in 2012.
The race for the country's Senate and House of Representatives was tighter in the town with the vote split four and four for the Democrats and Republicans in each branch of congress.
Dixville Notch has often picked the winner of the election. But the township of Millsfield – just a 25 minute drive away – has also started midnight voting and delivered a landslide for Trump, who got 16 votes. Clinton recieved four.
Trump won a total of three New Hampshire precincts by a 32-25 margin over Clinton. In New Hampshire towns with less than 100 voters can open their polling stations at midnight and count the ballots as soon as they've all been cast.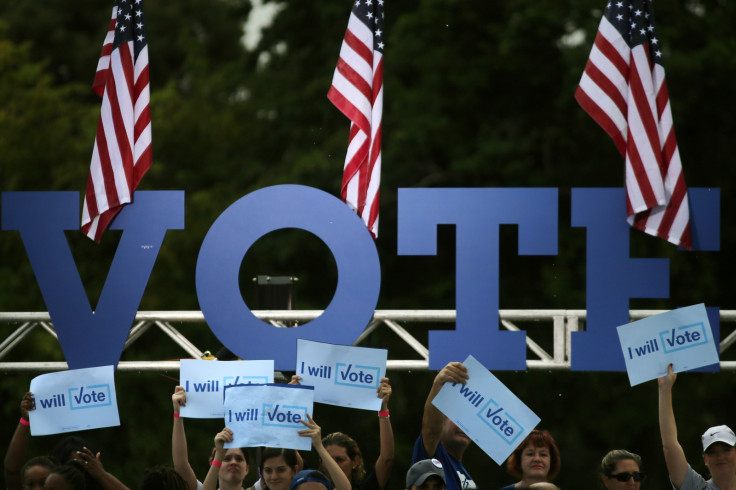 Nine out of 10 of the national polls delivered on the last day of campaigning Monday (7 November) showed Clinton with anywhere between a three to six point lead in the popular vote. Nationally she still holds a majority of the important Electoral College votes needed to secure the presidency.
At a rally Clinton called on voters to reject Donald Trump's "dark and divisive" vision. She says there's no reason why "America's best days are not ahead of us."