Fissures in Tory party grow as calls made for David Davis to replace Theresa May
Some see May's position as party leader untenable after the disastrous general election result.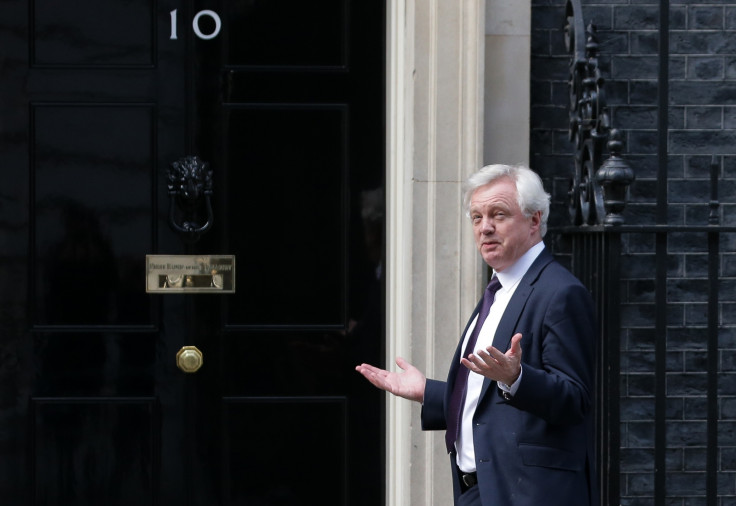 Senior Conservatives are urging for restraint as some MPs are pushing for David Davis to challenge Theresa May in an early leadership challenge.
Davis, the Brexit secretary, has emerged as the frontrunner to replace May amid claims that her position is untenable following her disastrous general election result.
MPs close to Davis have reportedly been lobbying ministers and backbenchers to convince May to step down, with some saying that the Conservative Party conference in October would be the most appropriate time.
An unnamed MP who is an ally of Davis told the Sunday Times: "What a lot of colleagues have realised is that David is clearly the man. He can do Brexit and take on Jeremy Corbyn.
"If she [May] doesn't want two years of the most abject misery, she should read the tea leaves and take action at conference."
However, other Tory MPs say this year would be no time for a leadership contest within the party given it could spark a general election which they could foreseeably lose. In a YouGov poll released on Friday (7 July) – the first since the election – Labour took a shock eight-point lead over the Conservatives.
"I'm encouraging everyone to go on holiday," one senior Conservative MP told the Guardian.
"It [the leadership contest] cannot be now – there are some who want it to happen before the end of July, but it is not in the interests of the party. We need to go away, have a holiday and address it in the autumn.
"There are a lot of conversations going on about when she should go, not if she should go."
Despite the rumours, Davis is said to have played no part in encouraging the leadership race and has focused on negotiating Brexit.
"The fact is David is just getting on with his job," another MP told the Times.
"He's got the most important ministerial job that anyone has had since the Second World War.
"Obviously a lot of MPs are coalescing around him because the task of the Tory party is to deliver Brexit and take on Corbyn and he is superbly qualified to do both, but he is not plotting. There are a bunch of junior ministers who are plotting."
© Copyright IBTimes 2023. All rights reserved.