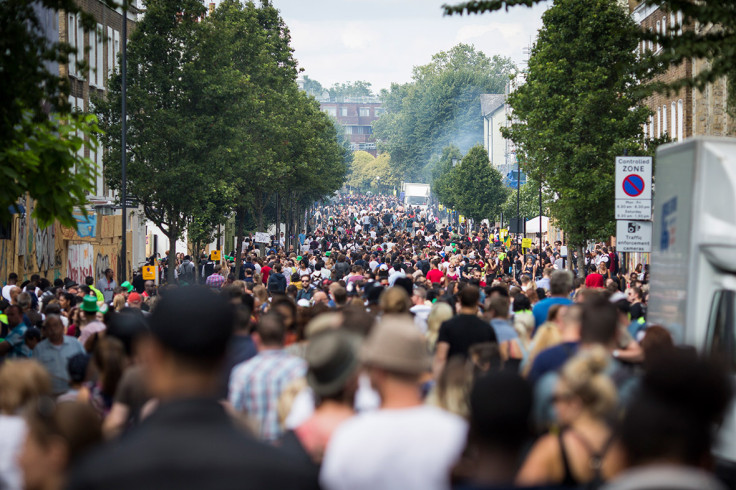 Sadiq Khan has rejected a suggestion to move the Notting Hill Carnival due to its proximity to the Grenfell Tower disaster.
Tory MP for Chelsea and Fulham Greg Hands wrote to Khan to suggest moving the huge annual West London festival this year as he feared it would not be appropriate, given the fire that killed at least 80 people in the tower block in Kensington.
Writing to the Mayor of London, Hands said: "The carnival is an important and symbolic celebration in our capital's calendar, and one greatly valued and enjoyed by both Londoners and visitors alike. Clearly it must go ahead.
"However, we have to ask ourselves if it is appropriate to stage a carnival in the near proximity of a major national disaster."
The idea from Hands was swiftly rejected by Khan. He added attempting to move a festival which is hugely significant to the local African-Caribbean community at this time would be a "mistake".
He added: "The Notting Hill carnival is one of the world's biggest street festivals and has become a firm London tradition over many decades. It was born out of the African-Caribbean immigrant community in north Kensington and Notting Hill in the 1950s, and it's only right that this remains its home
"Any attempt to impose a move to another location on the carnival, particularly at a time when the community has little trust in those in positions of authority, would be a mistake.
"It is only right that this year's carnival marks the terrible tragedy at Grenfell Tower and the mayor will work closely with the organisers and the wider community to ensure they are consulted and involved in the planning for an appropriate commemoration."
More than one million people attend Notting Hill Carnival every year, making it the biggest street festival in Europe.