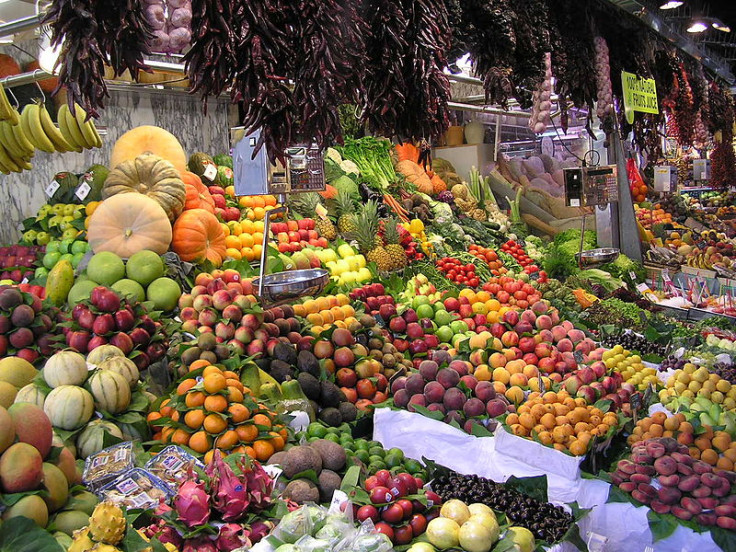 Vendor drained veg on fruit
A fruits vendor at Renkini Bus terminus, Bulawayo, Zimbabwe was allegedly caught while sprinkling her fruits - mainly apples and bananas - with urine, myzimbabwe.co.zw reported.
The market trader was reportedly spotted by other vendors squatting and urinating in a container.
When reached for comment, she could neither confirm nor deny the allegations but said she heard people talking about the incident.
"I don't want to discuss this matter with you. I heard people talking about it and I don't want issues bothering me since I am still mourning my relative who recently died. Please don't write the story because I am not feeling well and two of my relatives are also not feeling well," she said.
A fellow vendor confirmed the incident: "The rumour has been going on for some time that she is in the habit of sprinkling fruits with her urine but I have never seen her. I asked her what she was doing and why she was doing it but she could not give me a satisfactory response. She later admitted when we engaged our committee members to reprimand her."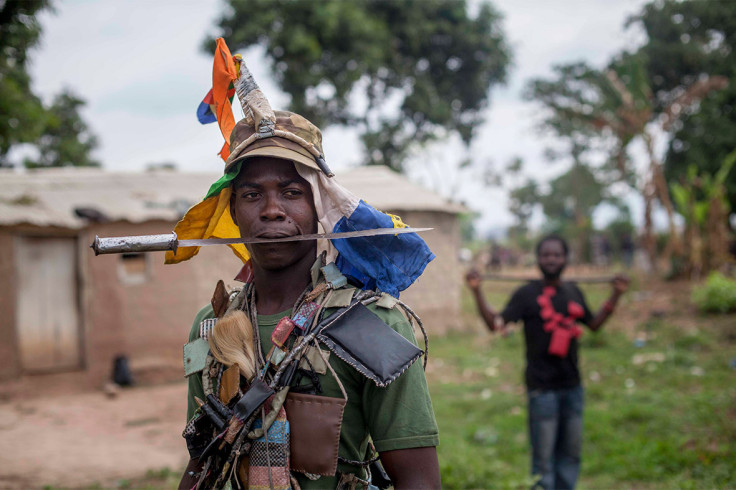 Central African Republic conflict: Muslims are in danger
More than 15,000 people in Central African Republic, mostly Muslim civilians in makeshift camps, are surrounded and being threatened by armed militia groups, Reuters reported.
"Although violence has hit all communities in CAR, most of the people who are trapped are Muslims under threat from 'anti-balaka' militiamen," UN said.
"Areas we are particularly worried about include the PK12 neighbourhood in Bangui and the towns of Boda, Boar and Bossangoa."
Sectarian violence in the Central African Republic has prompted UN Secretary-General Ban Ki-moon to appeal for an additional 3,000 troops to be sent to the country to combat crimes against humanity.
At least 6,000 African Union (MISCA) forces and about 2,000 French troops are already on the ground and the European Union has pledged another 1,000 soldiers in the coming days.
The conflict was sparked last December and has pitted Muslim Seleka forces against Christian Anti-Bakala militia, whose tit-for-tat violence that has resulted in over 2,000 deaths and left over a million people (20% of the population) displaced.
The international war crimes prosecutor has opened an investigation into potential war crimes or crimes against humanity in the Central African Republic.
Several NGOs have warned against a potential major food crisis in CAR.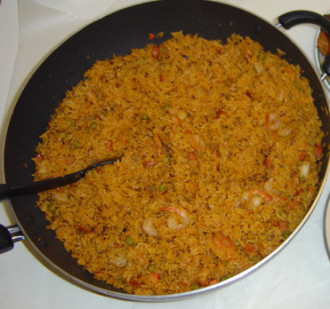 Healthy African Food for Britons
According to Devon-based chef Malcolm Riley, "Africa is the final frontier in food," Voices of Africa reported.
Riley, who was born in Zambia and moved to the UK at the age of 25, believes that eating more sustainably-sourced baobab, shea butter and moringa could have health benefits for Britons, and help create jobs in Africa.
Riley hopes to introduce African dishes into Briton's diet with his line of African Chef products promoting sustainability.
Riley pointed out that African food is not one homogenous cuisine.
"Across Africa the diversity of the food is phenomenal. We have influences from the Persians, the Portuguese, Dutch, English, French, and all the same spices that landed on the shores of India. There's also great diversity among tribes. It could only be a village away where a dish totally changes."
On its website you can find plenty of quick and easy recipes as well as a wide range of products at affordable prices.
You can follow Riley and be up-to-date with his latest recipes here.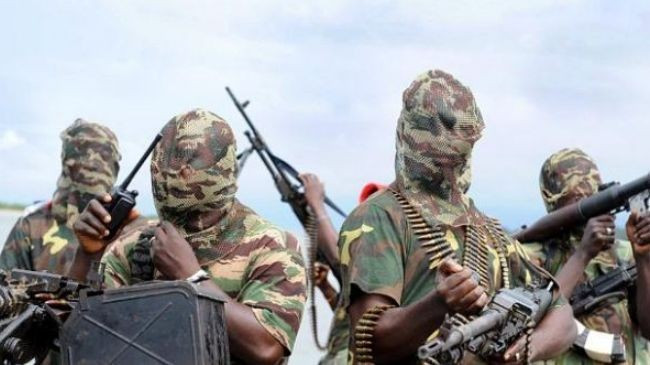 Boko Haram kills again
Nigeria's terrorist group Boko Haram is believed to be responsible for the killing of at least 28 people in Adamawa state, north-eastern Nigeria, the BBC reported.
Banks, shops and houses were also looted and burnt during the six-hour raid by militants, according to witnesses.
The militant group, who aims to establish Sharia-based law throughout the country, was also responsible for the atrocious murder of 59 sleeping children in Yobe state, north-eastern Nigeria.
Nigerian president Goodluck Jonathan condemned the attack as a "callous and senseless murder by deranged terrorists and fanatics who have clearly lost all human morality and descended to bestiality".
Malawi's corruption scandal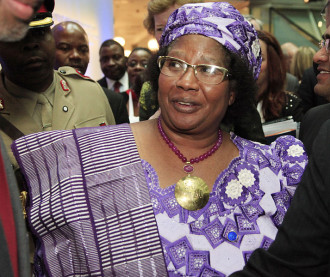 NGOs have urged Malawi's President Joyce Banda, 63, to step down following a corruption scandal, which has seen $30 million dollars of state funds stolen by corrupt officials.
"It is immoral and unethical for the president to remain in office," said John Kapito, the outspoken head of the Consumer Association of Malawi, Times magazine reported.
Ex-justice minister Ralph Kasambara and four others face trial for the attempted murder of a treasury official who was on the verge of exposing the corruption ring.
Banda admitted she took a "political risk" in launching a "fight against corruption" ahead of elections.
"The fight against corruption must come first, winning elections comes second to me," she said at a national prayer meeting in January.