Man has sex with 'prostitute-donkey'
A Zimbabwean man has told a court that he hired a prostitute who was transformed into a donkey overnight, allvoices.com reported.
"I think I am also a donkey. I do not know what happened when I left the bar, but I am seriously in love with the donkey," Sunday Moyo told the court after he was charged with bestiality.
Moyo, 28, was arrested in the town of Zvishavane, about 300km south of the capital Harare.
He said he had paid $25 (£15) for a prostitute, and was surprised the following morning when he was accused of having sex with a donkey.
Nigeria: Interior minister refuses to step down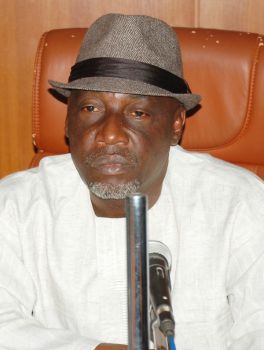 Nigeria's interior minister Abba Moro refused to step down after he blamed job-seekers for their own deaths when 16 of them were crushed in a stampede for work.
Tens of thousands of applicants had turned up to take a job test for one of 5,000 positions, said AP. The official News Agency of Nigeria quoted Moro saying that the job-seekers "lost their lives through their impatience".
There is a high level of unemployment in Nigeria, especially among young people. In 2011, the jobless rate stood at 23.9%.
According to the National Population Commission (NPC), the lack of sufficient jobs resulted in an additional 2.1 million jobless in 2011.
Moro told the BBC that there had been "poor handling" of the event by officials but also said those in the crowd should have been more patient.
He said his resignation "would not arise" until after an investigation.
Thief crams 20 stolen sheep into Toyota car
A thief was arrested in Ermelo, South Africa, after he was caught with 20 sheep in his Toyota car, Times Live reported.
According to Col Leonard Hlathi, passenger seats had been removed and the vehicle was loaded with the livestock.
"Police were busy with their routine patrol when they spotted a suspicious-looking Toyota Tazz," Hlathi said.
"The driver failed to produce any permit to transport the stock or proof of purchase on request."
Sixteen of the sheep had died of suffocation when the police stopped the man.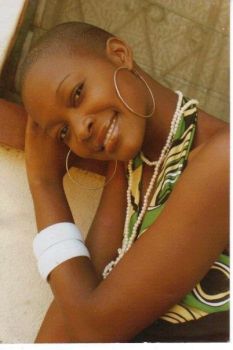 Former Miss Malawi Faith Chibale dies
Former Miss Malawi Faith Chibale has died.
Chibale, 24, died on Friday following a long battle with tuberculosis.
Akefe Kufa Mviza, a friend, wrote on Facebook: 'Wednesday night, I spoke with you Faith Cutepie Chibale.
"You told me how tired you are with people spreading false news that you are dead. You asked me to assist you with finding a little job to occupy your staying here and today is Friday, an hour ago I am [sic] told you are dead. Why oh why Faith?'
Another commentator said: "Too young, too soon to die."
Chibale was known for her charity work and had helped street kids as well as orphans, the Nyasa Times reported.
Pensioner accused of inciting husband to rape granddaughter
A 65-year-old woman from Kanyamazane, South Africa, has been charged with inciting her husband to rape their granddaughter.
The woman's husband, who has since died, raped the girl twice in 2008, a court heard.
Former Rob Ferreira Hospital doctor Lucas Ndlovu testified that the girl, now 12, was HIV-positive.
"When the child was brought to me she was not dirty. Nothing showed that she had slept with a person within seven days," testified Ndlovu.
"However, when we checked inside, it showed that something had happened. Something had forcefully penetrated her."
The accused pleaded not guilty.