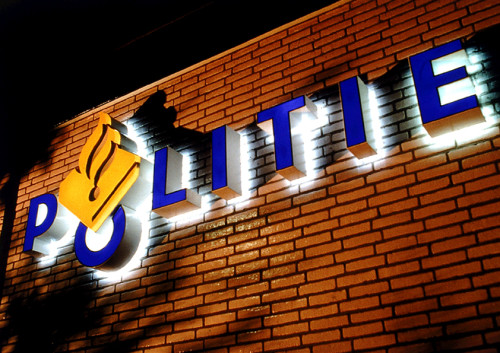 Dutch and German police have arrested five men and seized 900 bitcoins (currently worth $585,200) during the crackdown on Utopia, a hidden online drugs marketplace that was open for only a week.
According to a statement from the Dutch Public Prosecution Service, three of the suspects were arrested on Tuesday in the Netherlands for allegedly trafficking drugs and weapons via hidden online marketplaces.
It is believed that two of the men, aged 30 and 31, who were arrested in Enschede, set up and managed Utopia after BlackMarket Reloaded was closed in December 2013. The suspects are alleged to have been using BlackMarket Reloaded for dealing in drugs and weapons too.
A third man, a 29-year-old suspect, was arrested in Utrecht for similar offences.
The Dutch police seized computers, external hard drives and USB sticks during the raid on the home of one suspect. At the same time, Utopia's servers, which are hosted in Bochum and Düsseldorf in Germany, were also confiscated.
Meanwhile, the German Bundeskriminalamt (Federal Criminal Police Office) arrested a 21-year-old in Germany on suspicion of dealing in drugs, weapons, ammunition and stolen credit and debit cards. The Dutch police has requested that he be extradited to the Netherlands to stand trial.

The fifth suspect, a 46-year-old Dutch man, had already been detained in October 2013 for attempting to transport cocaine, ecstasy, hashish and amphetamines to Germany. He was re-arrested in his cell for "engaging in the illegal trade on the internet" and for conspiracy to commit murder.
A translation of the Dutch Public Prosecution Service's statement reads: "To the astonishment of the police and the Public Prosecution Service, the undercover agents were also asked 'to bring someone to the other world.' The target [was to] be extorted and murdered. The contact led to a meeting where a deposit was made."
Commodore
The Dutch National Police launched an investigation codenamed Commodore in early 2013 to tackle drug trafficking over the internet via websites that are only accessible through the Tor anonymity network (also known as the "deep web" or the "dark web").
The most famous online marketplace that has been taken down so far is the notorious Silk Road online marketplace. It had 13,000 listings of illegal goods that people could buy anonymously using bitcoin. Silk Road was shut down by the FBI in October 2013.
Silk Road's owner Ross William Ulbricht (known online as the "Dread Pirate Roberts"), is pleading not guilty to charges of narcotics trafficking, conspiracy, computer hacking and money laundering in US federal court.
The closure of Silk Road has spawned numerous imitators on the deep web in the last couple of months.
Replacement for BlackMarket Reloaded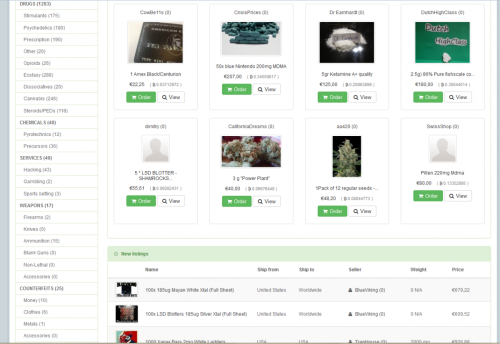 Utopia was only open for a week, but within 24 hours it already had over 1,200 products for sale, including illegal drugs, chemical, firearms and counterfeit goods, as well as adverts for services such as hacking, gambling and sports betting.
According to DeepDotWeb, Utopia was meant to become a replacement for BlackMarket Reloaded, which was shut down by its administrator Backopy in December 2013, after an explosion in traffic meant the privacy of users could not be guaranteed.
Traffic to BlackMarket Reloaded had spiked due to the closure of the Sheep Marketplace, which is widely believed to have been a scam to steal bitcoins from users.