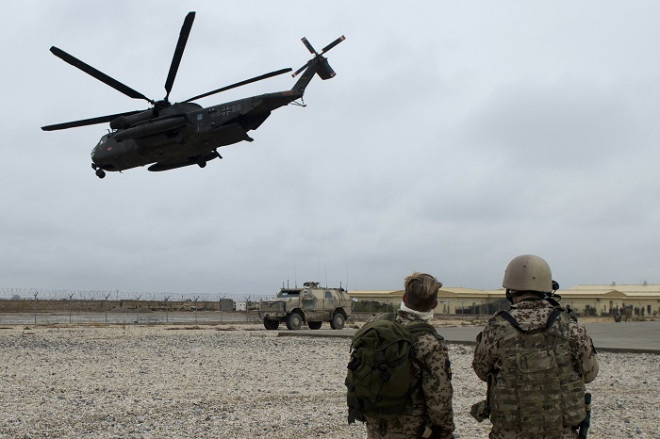 Five Nato troops have been killed in a helicopter crash in southern Afghanistan, the single deadliest day this year for foreign forces as they prepare to withdraw from the country.
The Nato-led security mission in Afghanistan, the International Security Assistance Force (Isaf), confirmed Saturday's crash but gave no further details, saying that it is still investigating the causes of the crash.
According to The Washington Post, the Taliban claimed to have shot down the helicopter, which an Afghan official said crashed in the southern province of Kandahar.
"Isaf is still in the process of reviewing the circumstances to determine more facts," the force said in a statement. The nationalities of the soldiers weren't released.
Crashes have become relatively common in Afghanistan, where coalition forces frequently use air transport.
"Our thoughts and prayers go out to the family and friends affected by this tragic event," the military coalition added.
The last major helicopter crash occurred in December last year, when five US soldiers based in Fort Riley, Kansas and one based in Europe were killed when a Black Hawk UH-60 went down in southern Afghanistan during a mission. The attack was most likely from the Taliban, according to a report in the LA Times.
In August 2011, an American Chinook was shot down by the Taliban near Kabul, killing 30 Americans and eight Afghans in the deadliest single incident for US troops since the start of the war.
Foreign forces are due to hand over responsibility for security to their Afghan counterparts by the end of 2014.
Isaf was established in December 2001 by the United Nations Security Council's Resolution 1386, and it supports the Afghan government in conducting security operations to curb the Taliban insurgency.
Through its Provincial Reconstruction Teams, Isaf also supports reconstruction and development throughout Afghanistan, as well as local and international humanitarian assistance efforts.