Five Syrians travelling to US on stolen Greek passports detained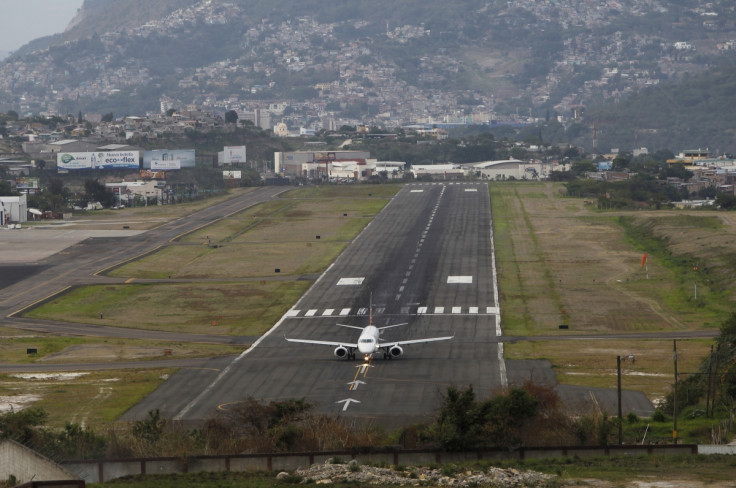 Five Syrian nationals attempting to reach the US on stolen Greek passports have been detained by Honduran authorities. They were stopped on 17 November as they flew into Toncontin airport and did not make it past the security checks.
"Five Syrian citizens have been detained and will be taken to our offices to be investigated because it is suspected they are carrying false documents, passports stolen in Greece," police spokesman, Anibal Baca, told reporters. "We suppose that they were going to illegally travel by land all the way to the United States," he added.
Before reaching Honduras, the Syrian nationals had travelled from the war-torn country to Lebanon, Turkey, Brazil, Argentina and Costa Rica. US President Barack Obama has vowed to receive 10,000 Syrians next year, but he faces staunch opposition from Republicans concerned about Islamic State (IS) fighters posing as refugees in order to reach the country.
Honduran officials are taking into account the possibility that the foreign nationals are genuine refugees in search of asylum from the bloody civil war which has killed 250,000 people according to UN estimates and rendered 4.6 million Syrians refugees. "We are not saying they are terrorists," Baca said. "They are being investigated for using false passports. It could be they are fleeing war. That is being investigated."
Following the bombing of a Russian passenger jet on 31 October and the string of terrorist assaults on Paris on 13 November, countries involved in the Syrian conflict have been on high alert for possible attacks. Following the attacks on Paris, a Syrian passport - which had been used to transit through Greece - was found near the body of one terrorist, but authorities have not yet said whether he was the man in the document.
© Copyright IBTimes 2023. All rights reserved.