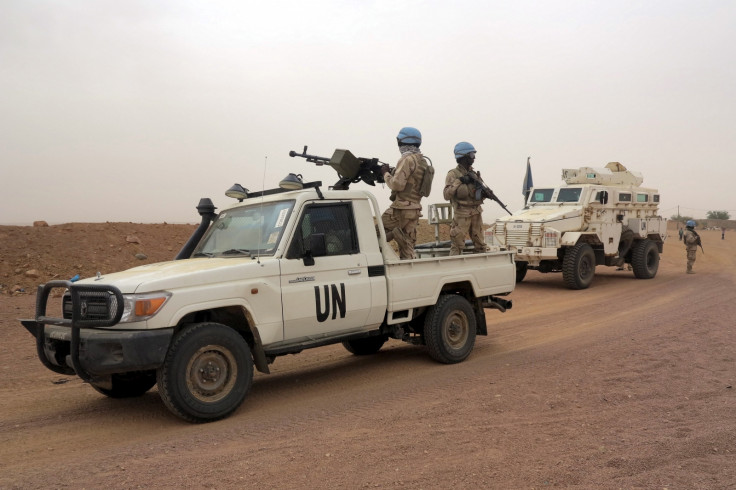 Five Chadian United Nations peacekeepers have been killed in Northern Mali after their vehicle was targeted by Islamist militants and ambushed with an improvised explosive device.
The attackers then opened fire on the convoy as it travelled through Mali's north eastern Kidal region, Reuters reported. Mali's northern region has been plagued by Islamist violence, and by the separatist group Ansar al Dine, in the wake of an armed insurrection in 2013.
Despite a peace accord signed by Mali's warring parties in 2015, violence has continued and spread to neighbouring countries including Burkina Faso. Twelve UN peacekeepers, along with members of Malian government forces, have been killed in concerted attacks since the signing .
On 11 May two Malian troops were killed in a similar attack. The Malian Ministry of Defence reported that a vehicle hit a landmine on the road between the towns of Gossi and Hombori. A Malian army post was attacked in April in the nearby town of Boni, AP reported.
In February five further UN peacekeepers were killed in a mortar attack by Ansar al Dine, on a military base in Kidal. The militants rammed the base with a truck before opening fire on the UN force inside.
In November 2015 the North African terror group al-Mourabitoun stormed the Bamako Radisson Blu Hotel in the Malian capital on 20 November, leaving 19 dead in a hostage taking situation. The group, which has links to al-Qaeda in the Islamic Maghreb, had brought the violence from Mali's restive north to the country's relatively stable southern capital.