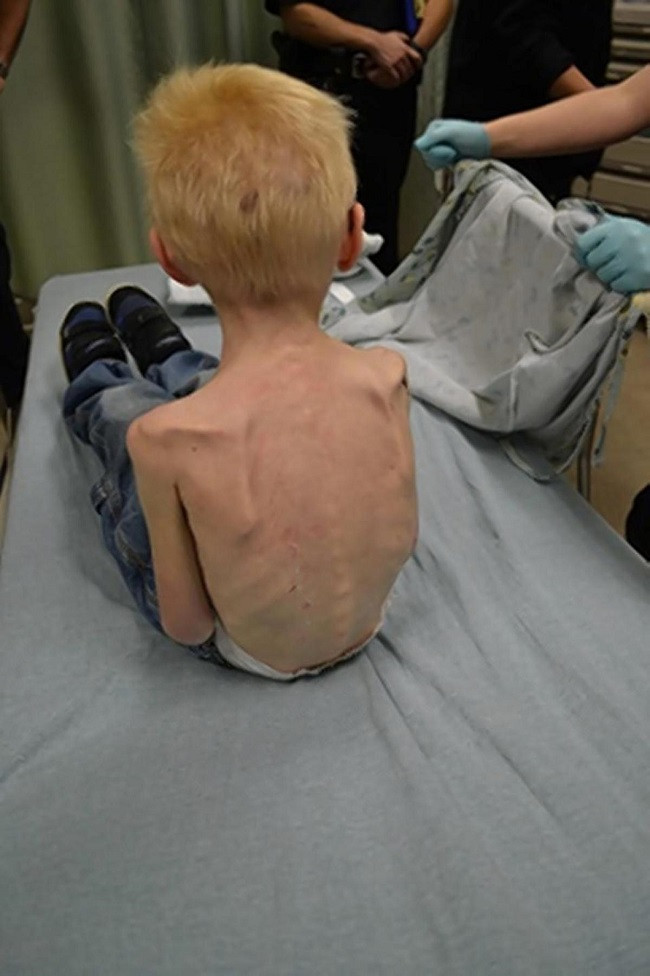 Sickening images have been released of a five-year-old boy left to starve in a locked downstairs closet by his parents.
Tammi Bleimeyer, 33, and husband Bradley, 24, have been charged with endangering a child after the boy was found severely malnourished at a home in Spring, Harris County, Texas.
Assistant chief deputy Mark Herman told Kens5 he had never seen anything like it in his 30-year career.
"He was severely under nourished, bone sticking out, bumps, bruises. His skin was coming off on his back. It's an horrific, horrific situation," he said.
The grim discovery was made when Harris County Precinct 4 deputies were called to a disturbance at the Spring home.
Bradley was arguing with his 16-year-old stepson in the frontyard, who was arguing that the five-year-old boy should not be kept under the stairs by his parents.
When officials entered the house they found a small room under the stairs with a lock and mattress inside.
The step-mother and boy had fled the home before police had arrived, according to click2houston.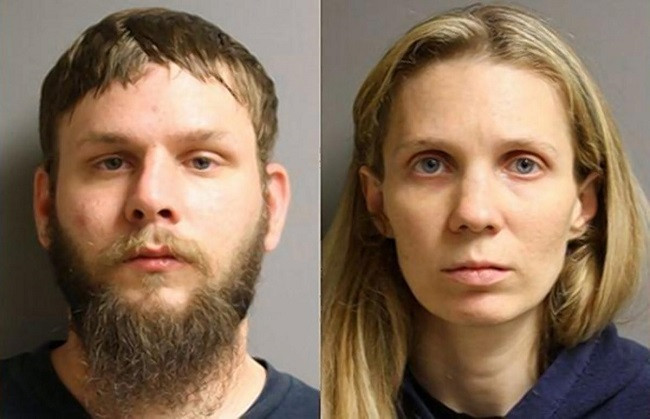 Police finally traced the woman and child to a motel in Humble and the boy was later taken to hospital for treatment. He was found to have a large cut on his back, bumps and bruises and was malnourished.
Herman added: "It's quite common for them to keep this kid locked away and we don't know why. They refuse to speak to us. This is something out a third world country, not here in the US."
Tammi was released on bail after offering a $2,000 bond while Bradley, who is the biological father of the five-year-old, was kept in police custody.
His pregnant wife is the biological mother of six children including the 16-year-old teenager.
Officials say the children were staying with family, but Children's Protective Services, (CPS) are expected to be granted custody.
Meanwhile, the five-year-old remains at Texas Children's Hospital until the CPS is granted emergency custody.