Five-year-old Christian girl 'made to live with strict Muslim foster family and told to learn Arabic
The girl was reportedly banned from eating bacon and had to remove her Christian cross necklace.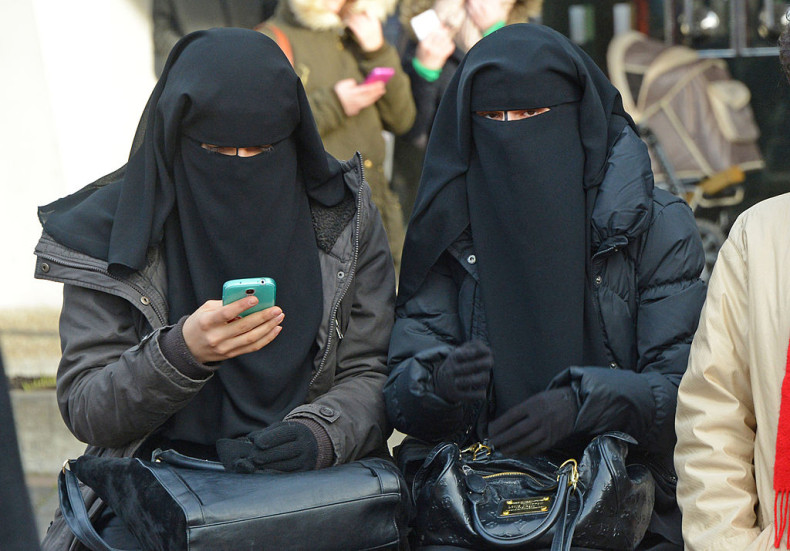 A five-year-old white Christian girl was reportedly forced to live in Muslim foster homes where her carers wore the niqab and told to learn Arabic.
The child who speaks English as her first language, has been looked after by two different Muslim households in the past six months, according to a confidential report from the local authority seen by the Times newspaper.
She is said to have told her mother since the placements in Tower Hamlets, London, that "Christmas is stupid" and European women are "alcoholic".
The girl was reportedly told to remove her Christian cross necklace and was not allowed to eat her favourite Italian meal carbonara given to her by her mother because it contained bacon. She was also encouraged to learn Arabic.
The foster placements were made against the wishes of the girl's family, the paper reported, by the borough of Tower Hamlets in London.
In one of the homes, the foster mother wore a niqab, while the in the other the foster mother wore a, both of which fully cover the face.
Wearing the niqab or burqa tends to indicate adherence to a very conservative, Salafi-influenced interpretation of Islam.
The child and her carers have not been identified.
Local authorities are supposed to consider religious, racial, cultural and linguistic background when making fostering decisions, under The Children Act 1989 which states the authority should "have regard to the different racial groups to which children within their area who are in need belong."
Tower Hamlets is one of the most diverse areas of the country, where only 31% of the population were white British at the time of the 2011 census. The average for white British citizens is 80% across England, which falls to 45% in London.
It is not known whether Tower Hamlets has a shortage of white British foster carers. The council have not said why the fostering decision was made.
A spokesman for the council told IBTimesUK: "We are unable to comment on individual cases or those that are subject to court proceedings.
"Tower Hamlets Council's fostering service provides a loving and stable home for hundreds of children every year, and in every case, we give absolute consideration to our children's background and to their cultural identity.
"All our foster carers receive training and support from the council to ensure they are fully qualified to meet the needs of the children in their care."